ALLMAX PREMIUM VITAFORM (60 Tablets)
$34.95
Description
Allmax Premium Vitaform
Allmax Premium Vitaform is a Premium Performance Vitamin, Complete 2-A-DAY Men's Multi-Vitamin Vitaform has everything men need to perform at the highest level. Vitaform gives you all of the essential vitamins you need and with key nutrients in 6 functional core blends.
100% RDI Essential Nutrients
VIRIMAX™ Male Blend
6 Functional Complexes
POWER Anti-Oxidant Blend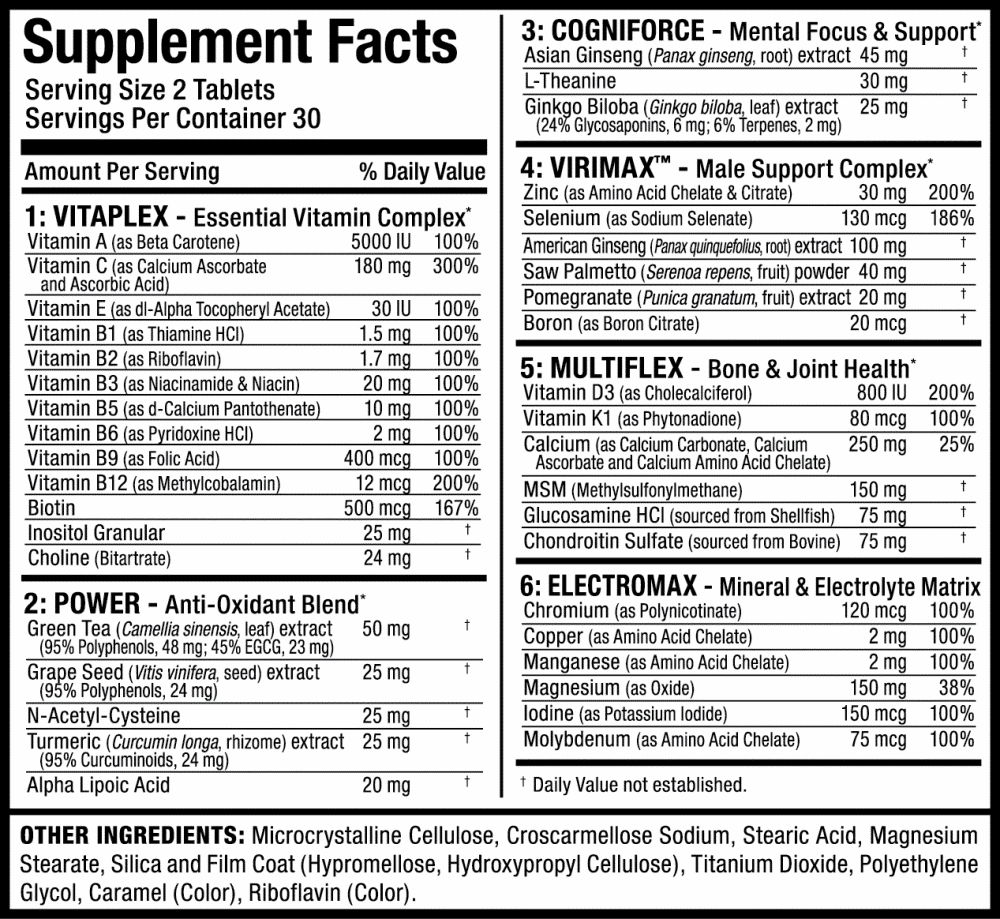 Directions:
Take 2 tablets daily after breakfast (1st meal of the day). Stay well hydrated. Do not exceed 2 tablets within 24 hours.