ALPHA NEON DARKSIDE RELOAD (50 Capsules)
$99.95
Description
Alpha Neon Darkside Reload
Alpha Neon Darkside Reload is the ultimate all-round pre-workout designed to help deliver energy, razor-sharp focus and a euphoric feeling. Featuring a 100% transparent label and ingredients proven to work synergistically, this hard-hitting zero-crash formula allows you to reap the benefits of energy-enhancing ingredients without the energy slump afterwards. All this in a one capsule serving!
Maximum Endurance

Insane Strength

Maximum Focus

Euphoric Feeling
**These statements have not been evaluated by the Therapeutic Goods Administration. This product is not intended to diagnose, treat, cure or prevent any disease. Please consult a qualified professional before undertaking any health, fitness or dietary program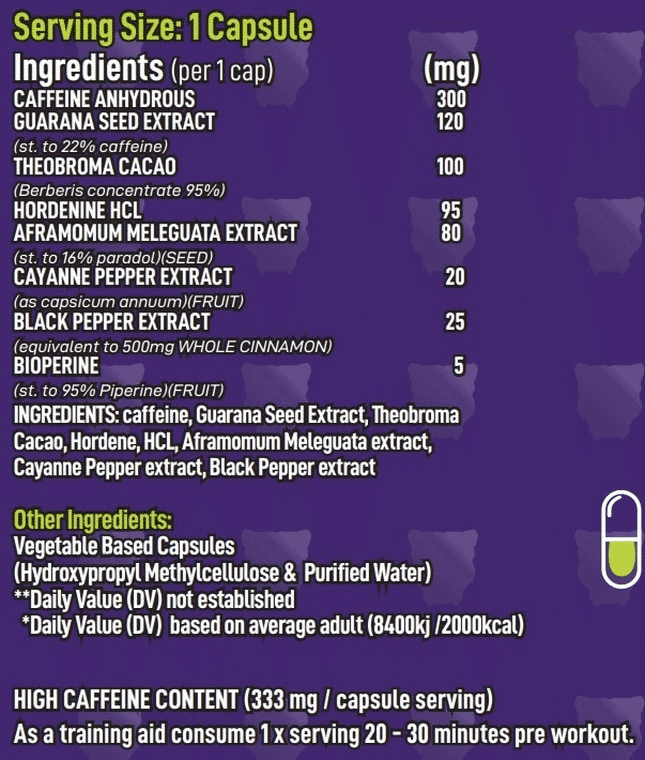 Directions:
Take 1 serve (1 Capsule) with water or beverage of your choice 30 minutes before your workout.
WARNING:
THIS IS A HIGH STIM PRODUCT EXCEEDING A ONE CAPSULE DOSE IS NOT ADVISED UNLESS A SERIOUS STIM JUNKIE!!!