APO COMPOUNDS 65-3H (125ml) PCT
$89.95
Description
APO Compounds 65-3H
APO Compounds 65-3H is a glycoprotein acting as a testosterone booster. It is known that using this compound helps testosterone levels from falling during exercise, thereby giving athletes a peak advantage. This is part of the APO Compounds PCT range.
Benefits of using APO Compounds 65-3H:
– it directly increases testosterone blood serum
– maintains testosterone levels during exercise
– improves muscle function after eccentric exercise.
– vastly increases recovery time.
The Key Ingredients of 65-3H
Ananas Comosus (Bromelain Enzyme 500,000IU/g)
Liquid Formula™
Stacking Options = Stack with 23-T to create the FULL PCT STACK!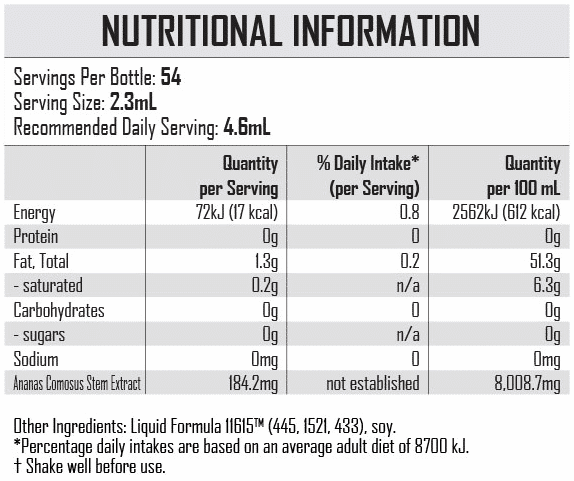 Directions For Use:
Take 2.3mL twice daily mixed in water, milk, or juice by stirring vigorously, shaking, or blending. The food must be consumed with an appropriate fluid intake of one cup. If used during exercise, the food should be consumed in accordance with directions to avoid the possibility of gastro-intestinal upset.
This food is not a soul source of nutrition and should be consumed in conjunction with a healthy diet and regular exercise. This product is a high fat food and should be used for special fat loading strategies.
KEEP OUT OF REACH OF CHILDREN. Not suitable for children under the age of 18 years. Do not use if you are pregnant or breastfeeding. If you are taking medications seek medical advice before consuming this product.
.