ATP Science Alpha Apex (120 Vegetarian Hard Capsules)
$79.95
Description
ATP Science Alpha Apex
ATP Science Alpha Apex contains high-quality Tongkat Ali and other quality food ingredients at optimal doses. We all know that hormonal imbalances can make more of your bits wobble. Hormone Balance is an optimal state which is considered of prime importance. Alpha Apex is designed to align and promote a prime state.
Alpha Apex Benefits:
– Alpha Apex is our Alpha Prime replacement.
– Each capsule contains high-quality food ingredients such as Tongkat Ali, Broccoli Seeds & Sprouts, Rosemary, Kale Leaf & Sprout, Daikon Raddish, Cacao and Kelp.
– Alpha Apex is results-driven to help restore balance in the body.
Alpha Apex DOES NOT contain:
– GMO derived ingredients.
– Gluten.
– Dairy/lactose.
– Meat products.
– Artificial colours, flavours, sweeteners.
**These statements have not been evaluated by the Therapeutic Goods Administration. This product is not intended to diagnose, treat, cure or prevent any disease. Please consult a qualified professional before undertaking any health, fitness or dietary program.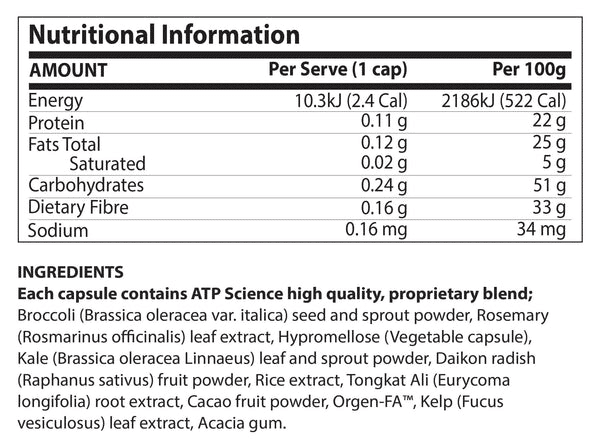 Directions:Take 1 or 2 capsules daily with food. Capsules can be opened and sprinkled onto food or added into smoothies as desired.