BARLEAN'S GREENS (270g)
$59.95
Description
Barlean's Greens
Barlean's Greens are the absolute easiest and most delicious way to fuel your family's vitality and energy with the antioxidant power of Superfoods and nutrients. Mix with water or your favorite milk or milk alternative. More than 50 super foods and supplements MEGA 5,000 ORAC antioxidant value per serving. Delicious chocolate flavor made with 100% natural cocoa powder.
Perfect super-nutrition for the whole family – kids love it!.
Zero sugar – sweetened with all-natural stevia leaf extract, perfect replacement for sugar-laden chocolate milk and hot chocolate. Delicious hot or cold,  dairy and soy-free every whole food ingredient in Barlean's Chocolate Silk Greens is carefully selected, responsibly grown and third party tested to guarantee the absolute highest quality and purity.
Barlean's uses Fair Trade Cocoa Powder to flavour their greens, is NON-GMO & Vegan!
No Soy, Lactose or Gluten
Delicious superfood loaded with antioxidants from fair-trade cocoa and nutrients from more than a dozen fruits and veggies
Non-GMO, Gluten Free, Soy Free, Dairy Free, Vegan
Contains natural plant fiber from chicory and flaxseed
Shake it up in your favorite milk, mix it in with your coffee or top your granola breakfast bowl
Kids love it mixed into their milk
**These statements have not been evaluated by the Therapeutic Goods Administration. This product is not intended to diagnose, treat, cure or prevent any disease. Please consult a qualified professional before undertaking any health, fitness or dietary program.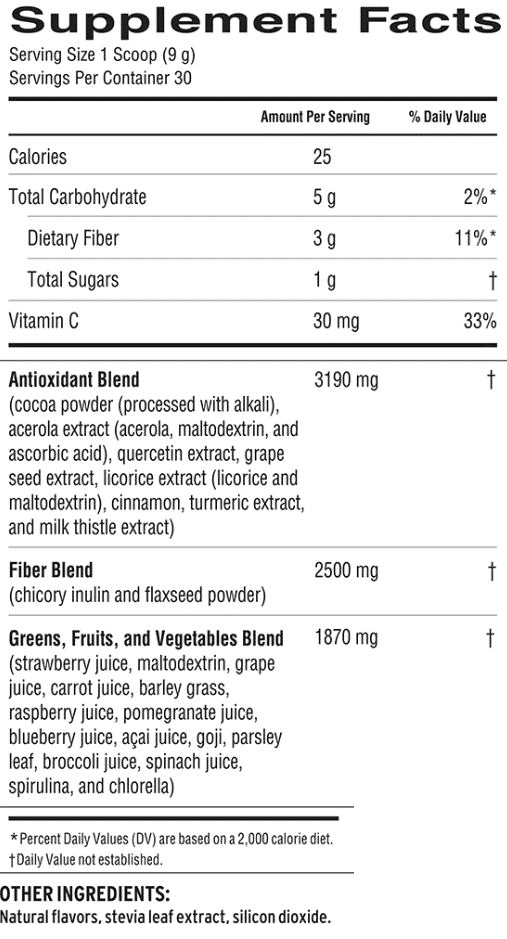 Suggested Use:
Add one scoop (enclosed) to 8 oz. of water or your favorite milk or milk alternative. For best results use blender or shaker cup. Best kept refrigerated after opening.