BEAST 2 SHREDDED (274g)
$64.95
Description
Beast 2 Shredded
The unique Beast 2 Shredded formula works on five different levels. It stimulates the thyroid, speeds up metabolism, regulates body temperature for burning fat, supports the body's natural diuretic functions and finally, suppresses appetite and hunger cravings. Thyroid function is a key component to weight loss because it works with the body's metabolism to help fight weight gain and fatigue. 2 Shredded™ supports a healthy and active thyroid to keep fitness enthusiasts going full force.
Will Beast 2 Shredded help me lose weight without exercising?
We would never recommend not having a normal exercise/fitness routine of some kind. It is unlikely that any weight loss product on the market would be very helpful to those who never do any physical activity. We encourage people to look at supplements as a "helper" to healthy eating habits and exercise in order to achieve the best health and physique.
Does Beast 2 Shredded really help thyroid function?
Beast 2 Shredded has many helpful ingredients that can decrease fatigue, which is often related to a low functioning thyroid. The tried and true active ingredients will also counteract the slow metabolism caused by a low functioning thyroid. We have also heard from many of our customers that they experienced less brain fog and low body temperatures that are often associated with low functioning thyroid issues. Although 2 Shredded can help the symptoms of low functioning thyroid issues, we still recommend visiting your doctor in order to determine if you need medical treatment.
Will 2 Shredded make me feel jittery?
We have heard very few complaints about this from our customers, but it is important to always remember that supplements can affect everyone differently. In order to avoid adverse effects from supplements, please avoid taking more than what is recommended on the label.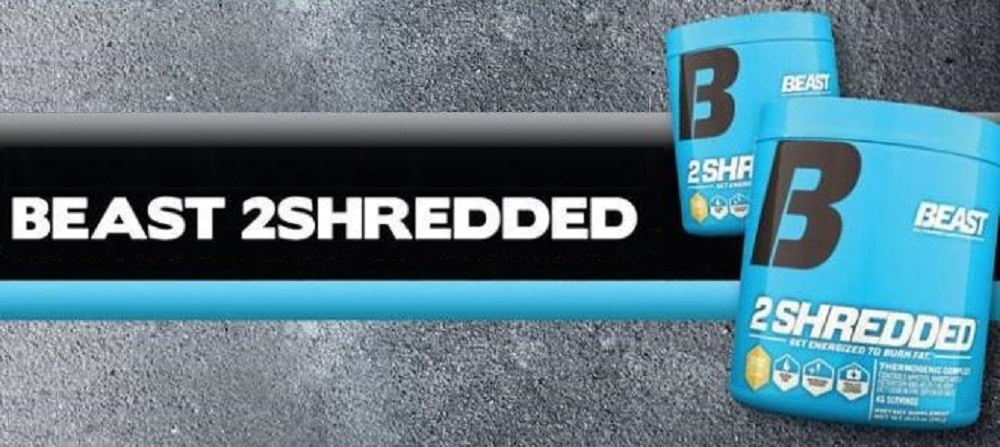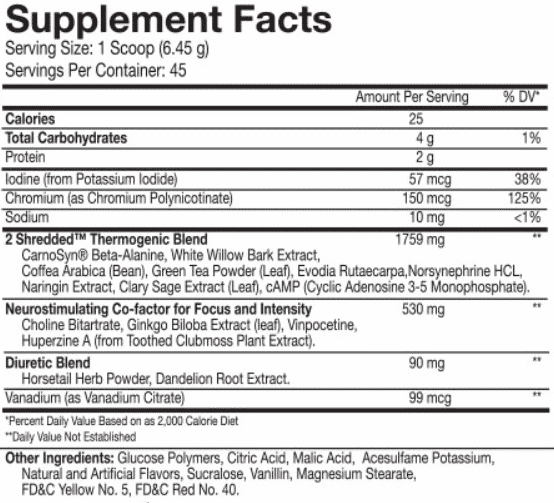 Directions
As a dietary supplement, take 1 scoop with 6-8 oz of water with meals twice daily. Do not exceed 2 scoops in a 24 hour time period.
Warnings
Check with a qualified healthcare professional before using this product or any dietary supplement, if you are under the age of 18 or if you have any known or suspected medical condition(s) and/or are taking any prescription or OTC medication(s). Discontinue use and consult your health care professional if you experience any adverse reaction to this product. Contains caffeine. Too much caffeine may cause nervousness, irritability, sleeplessness, and occasional rapid heartbeat. To avoid sleeplessness, do not consume within 4 hours of bedtime. Always try to consume at least 64 oz of water daily while using this product. Do not exceed recommended dosage. Keep out of reach of children.
Additional information
| | |
| --- | --- |
| Flavor | Orange Mango, Tropical Breeze |