BETANCOURT B-NOX RIPPED (246g)
$59.95
Description
Betancourt B-Nox Ripped
Betancourt B-Nox Ripped is just what you think it is. The famous BNox Androrush but with a fat burning component to get you shredded and burn more calories during your workout.
Ramp up exercice intensity and support fat loss with Betancourt B-Nox Ripped, Since 2009 B-NOX™ has been an industry leader in the pre-workout category and Betancourt Nutrition® continues this tradition with its newest edition of B-NOX® formulated to deliver the same great energy and intensity you've come to expect from B-NOX® plus our unique Ripped Juice® blend for weight management support.† Ripped Juice® has been Betancourt Nutrition's leader in fat loss support since 2006 and the Ripped Juice® blend will join B-NOX® in delivering pre-workout energy and physique enhancement support.† Also includes Zinc, Magnesium and Vitamin B6.
Incredible Energy and Focus
Ripped Juice® Blend for weight loss
Added vitamins for support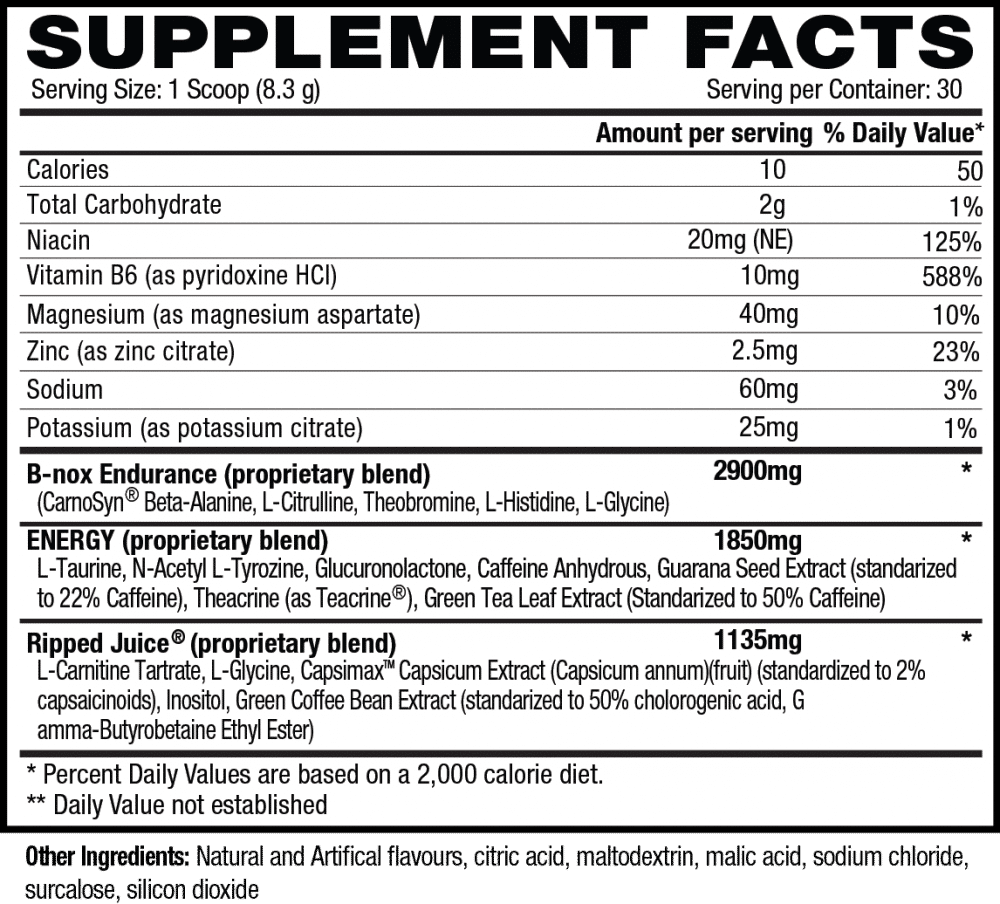 Directions: Bodybuilders And Athletes: As A Dietary Supplement, Mix 1 Scoop (8.2g) Thoroughly In 6 Oz Of Water And Consume 30 Minutes Before Workout On An Empty Stomach.
Additional information
| | |
| --- | --- |
| Flavor | Bomb Cicle, Frutti Taffy, Tropical Paradise |