BETANCOURT RIPPED JUICE EX2 (60 Capsules) THERMOGENIC
$47.95
Description
Betancourt Ripped Juice EX2
The next evolution of fat loss with Betancourt Ripped Juice EX2 – Melt away fat while giving yourself the energy and alertness you need to own each and every day. Supercharge thermogenesis, boost focus, hold off cravings, and give yourself the motivation you need to achieve your best.
INDUCE THERMOGENESIS – When you burn calories, your body heats up – and Betancourt Ripped JuiceⓇⓇ thermogenic is fuel for the fire. Burn fat faster by kickstarting your metabolism.
PROMOTE APPETITE CONTROL – Regulate your cravings, suppress your appetite, and attain your fitness goals.
BOOST ENERGY – Give yourself supercharged motivation and laser-like focus, all while burning fat and keeping cravings at bay.
**These statements have not been evaluated by the Therapeutic Goods Administration. This product is not intended to diagnose, treat, cure or prevent any disease. Please consult a qualified professional before undertaking any health, fitness or dietary program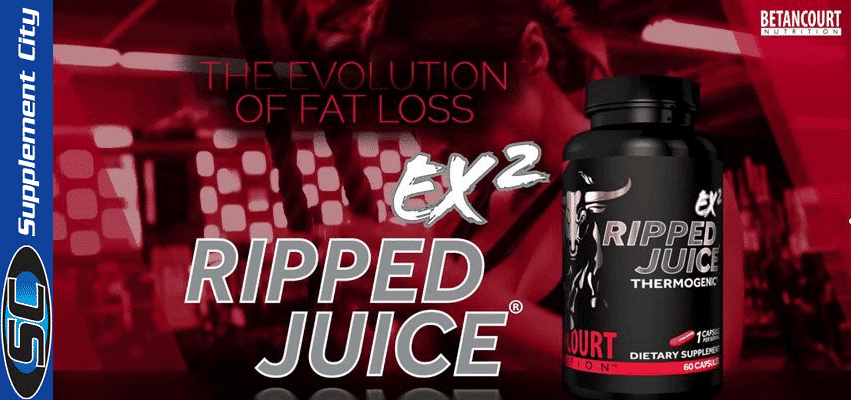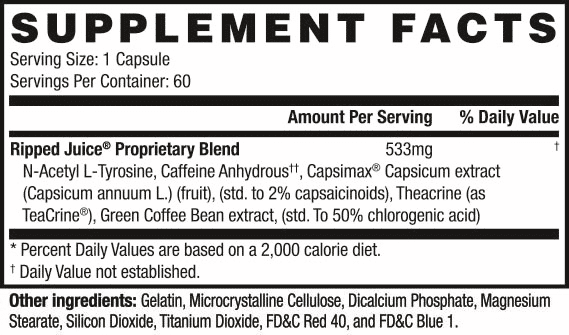 Directions:
As a dietary supplement, consume 1 capsule in between meals. Advanced users may consume 1 capsule in the morning and 1 capsule in the afternoon. Do not take within 6 hour of sleep. Do not exceed two capsules in a 24 hour period.