BETANCOURT S.W.E.T. (90 Capsules)
$39.95
Description
Betancourt S.W.E.T.
Betancourt S.W.E.T. uses a sweat-inducing water expelling technology. Advanced thermo-diuretic targets both water and abdominal fat.
✔ Clinically Studied Paradoxine® Grains of Paradise Extract – Native to West Africa, Grains of Paradise is a spice that is derived from the same botanical family as ginger. Located within the seeds of the Grains of Paradise includes beneficial constitutes that have been shown to aid in increased energy and fat loss.* Several human clinical studies have shown Grains of Paradise to increase thermogenesis and decrease body fat in hard to reach areas.* L-Carnitine Plus provides a premium standardized extract, which contains 12.5% of beneficial 6-Paradol Seed.
✔ Gamma-Butyrobetaine HCI – Or more commonly known as GBB, is often referred to as being the "superior" form of L-Carnitine. GBB serves as a precursor to L-Carnitine, as our body naturally converts it into this key amino acid. By including GBB, S.W.E.T. enables accelerated production of L-Carnitine within the body for additional lean body support.*
✔ Advanced Hydration Technology – Featuring Hydra 4G™ Glycerophosphate Chelated Salts and Coconut Water Powder to support the body's water balance and help maintain healthy hydration.* S.W.E.T. enables rehydration through key electrolytes that may be lost due to our potent sweat inducing water expelling technology.
✔ Water Expelling Natural Ingredients – Combining natural ingredients such as Dandelion Extract, Hibiscus Extract, Horsetail Extract, Watermelon Extract, Hawthorn Berry, Green Tea Caffeine, Cranberry, and Apple Cider Vinegar to help reduce bloating and overall water retention.* Our herbal blend was scientifically engineered to supply impactful natural ingredients to help expel excess water from the body.*
✔ High-Quality Ingredients – Betancourt Nutrition strives on providing superior ingredients focused on strong results. S.W.E.T was strategically formulated with advanced diuretic ingredients to help reduce water retention, bloating, and fat loss.*
**These statements have not been evaluated by the Therapeutic Goods Administration. This product is not intended to diagnose, treat, cure or prevent any disease. Please consult a qualified professional before undertaking any health, fitness or dietary program.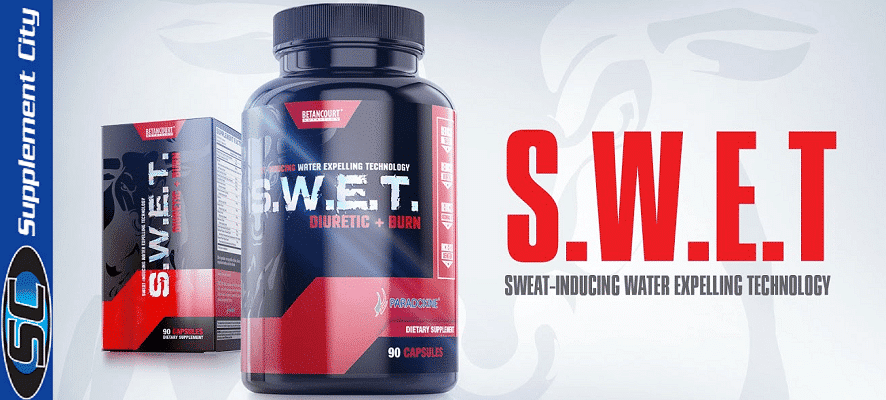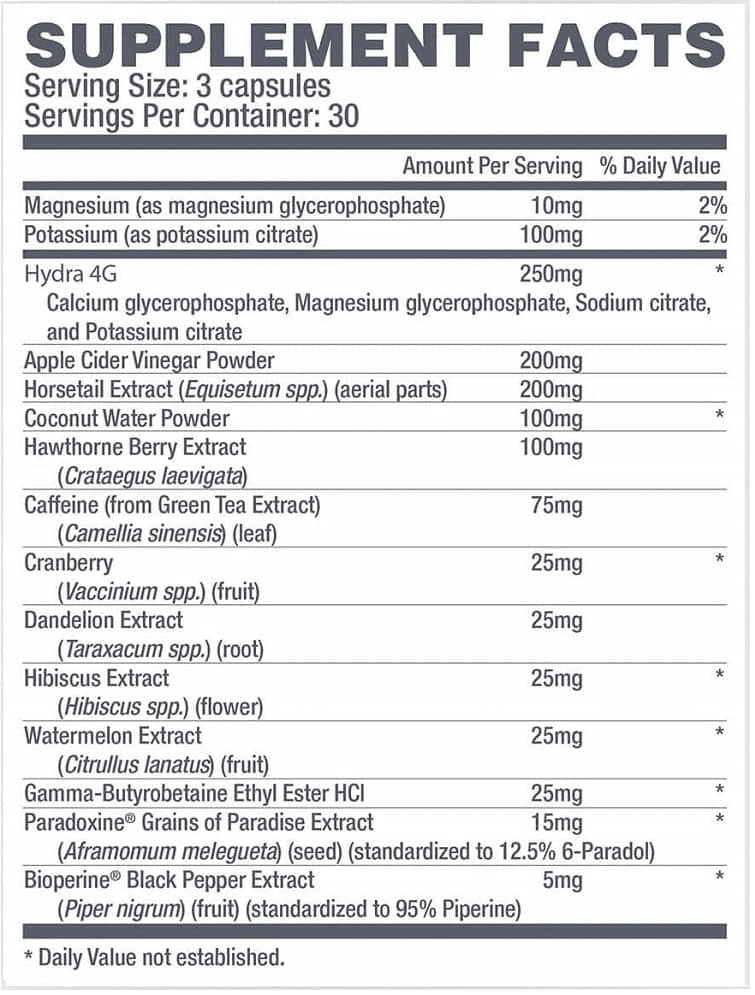 Directions:
Take 3 capsules with 16oz of water twice daily – once in the morning and once in the afternoon. Drink at least 6 to 8 glasses of water daily. Do not exceed recommended dosage.
Warning:
KEEP OUT OF THE REACH OF CHILDREN. Do not exceed recommended dosage.