BPM Labs Liporush (30 Tablets)
$48.95
Description
BPM Labs Liporush
BPM Labs Liporush is a strong energy producing + fat-burning hybrid product, with the added benefit of mood enhancements! Try taking Liporush daily for a period of 30 days, then take a short break, prior to re-commencing the same regimen. If you're after a product that's guaranteed to positively aid in your weight loss journey, Liporush is your supplementary product of choice.
BPM Labs Liporush:
Improves thermogenic activity and overall thermogenesis.
Positively impacts mood and mindfulness.
Ignites a surge in energy, which can last the whole duration of a day.
Successfully suppresses appetite.
Comes in a convenient capsule form.
Can be stacked alongside your other supplementary products, safely.
**These statements have not been evaluated by the Therapeutic Goods Administration. This product is not intended to diagnose, treat, cure or prevent any disease. Please consult a qualified professional before undertaking any health, fitness or dietary program.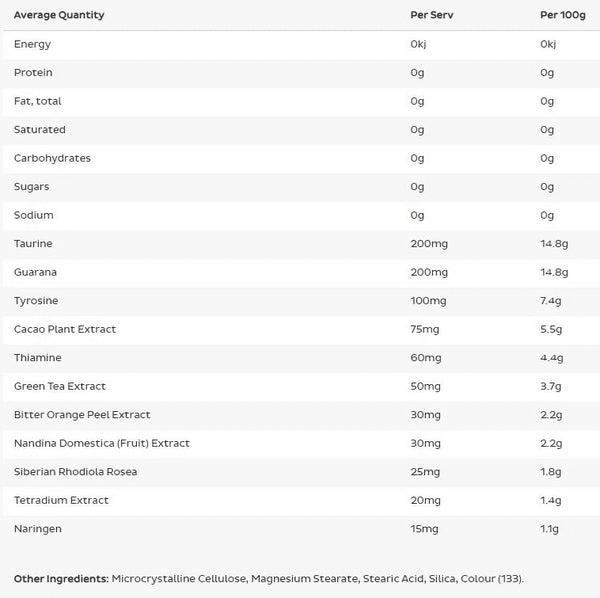 Directions:
Take one (1) tablet first thing in the morning with food for fat loss.
Or take one (1) tablet 15-20 mins before your workout.