DY Nutrition Liquid L-Carnitine Shot (25mL) 3000mg
$3.95
Description
DY Nutrition Liquid L-Carnitine Shot
DY Nutrition Liquid L-Carnitine Shot provides a powerful surge of 3000mg L-Carnitine L-Tartrate is one of the best ways that could improve your weight loss efforts and lean muscle gains. Fortified Chromium and essential Vitamins.
Fat Burner from 3000mg L-Carnitine
Natural energy booster from Vitamin B5
Fortified with Chromium
**These statements have not been evaluated by the Therapeutic Goods Administration. This product is not intended to diagnose, treat, cure or prevent any disease. Please consult a qualified professional before undertaking any health, fitness or dietary program.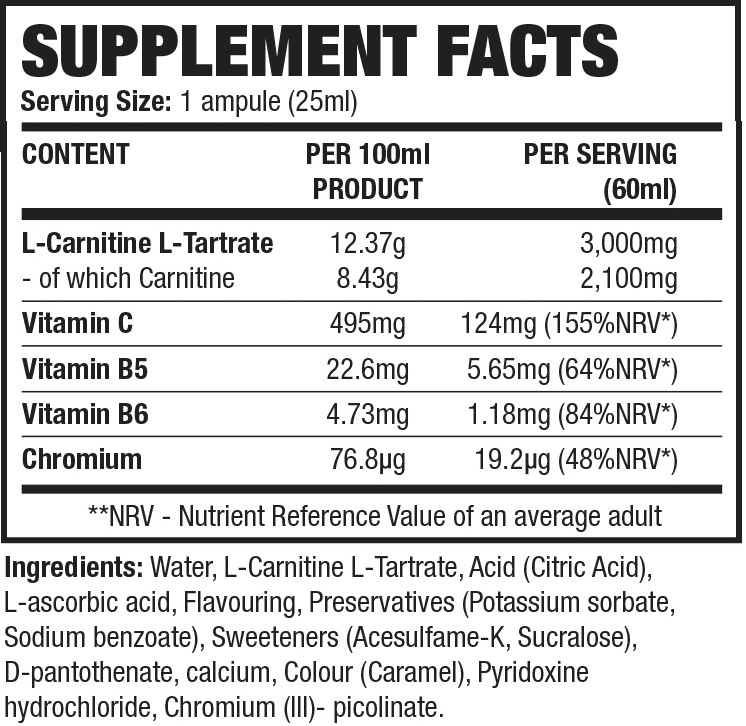 Directions: Drink 1 ampule (25mL) 30 minutes before a workout.
Warning: Do no exceed the recommend daily dose.