DYMATIZE L-CARNITINE XTREME (60 Capsules)
$26.95
Description
Dymatize L-Carnitine Xtreme
Dymatize L-Carnitine Xtreme Provides Muscular Energy By Burning Fat And Helps Maintain Health!*
L-Carnitine is classified as an amino acid, although it is not an amino acid in the classic sense. Amino acids are generally used by the body for protein synthesis and/or as a neurotransmitter. Carnitine (actually more closely related to the B vitamins) is primarily used to facilitate the transport of long-chain fatty acids into the mitochondria of cells for energy production.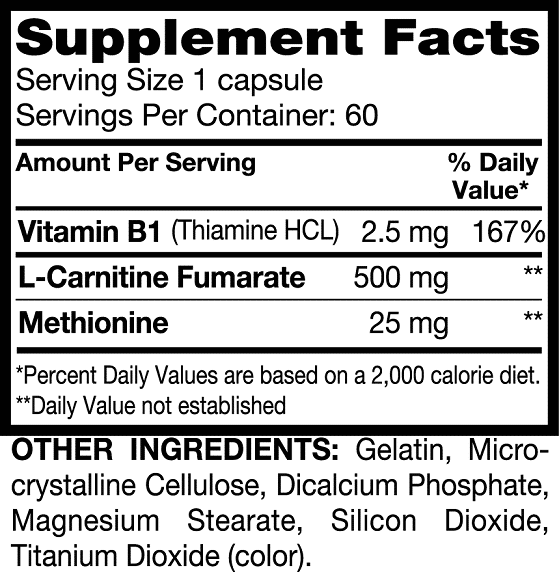 Suggested Use
Take 1 capsule preferably with a meal. You can take two servings daily if desired.
Other Ingredients
Gelatin, microcrystalline cellulose, dicalcium phosphate, magnesium stearate, silicon dioxide, titanium dioxide.
Warnings
Keep out of the reach of children.
Store in a cool, dry place.
Contents have settled.