DYMATIZE SUPER MASS GAINER (5.4kg)
$99.95
Description
Dymatize Super Mass Gainer
Dymatize Super Mass Gainer is a one of a kind formula using the highest quality ingredients and nutrients to gain size and strength quickly. It contains enough CALORIES for burning and to prevent muscle mass from being used as fuel, PROTEIN for building and sustaining muscle, BCAAs as building blocks and to help activate Muscle Protein Synthesis, CREATINE for strength and endurance, numerous VITAMINS & MINERALS as well as GLUTAMINE to help with recovery.
Dymatize Super Mass Gainer is your one stop shop for gaining mass and building strength!
High Protein + Carb Blend
Highlights of Dymatize Super Mass Gainer™:
Delicious, convenient way to help build mass and muscle.
1,900 calories
83g Protein, 17g of BCAAs, & 7.7g L-Leucine
Enhanced with Creatine
Loaded with Vitamins and Minerals
Perfect anytime!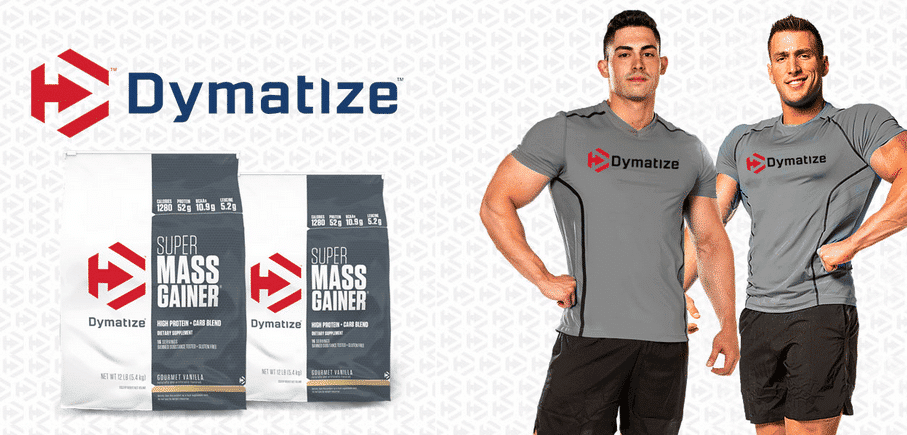 Directions:
Add 2 heaping scoops of Super Mass Gainer to 24-32 oz. of water or 32 oz. of whole milk. Blend for 30-45 seconds. Add ice cubes, fruit or other ingredients as desired and blend for an additional 30-45 seconds. Shaker-cup friendly when using ½ serving or less. Shake for 30-45 seconds to allow for proper missing.
Ingredients:
Maltodextrin, Protein Blend (Whey Protein Concentrate, Milk Protein Isolate, Whey Protein Isolate, Whey Protein Hydrolysate, Micellar Casein, Egg Albumin), Cocoa Powder(Processed With Alkali), Sunflower Creamer (Sunflower Oil, Sodium Caseinate, Mono & Diglycerides, Natural Tocopherols, Tricalcium Phosphate), Fructose, Natural And Artificial Flavors, Vitamin & Mineral Blend (Tricalcium Phosphate (Calcium), Sodium Ascorbate (Vitamin C), D-Alpha Tocopheryl Acetate (Vitamin E), Niacinamide (Vitamin B3), Retinol Palmitate (Vitamin A), Calcium-D-Pantothenate (Vitamin B5), Potassium Iodide (Iodine), Folic Acid (Vitamin B9), Pyridoxine Hydrochloride (B6), Thiamine Hydrochloride (Vitamin B1), Riboflavin (Vitamin B2), Cyanocobalamin (Vitamin B12)), Gum Blend (Cellulose Gum, Xanthan Gum, Carrageenan), Potassium Chloride, Salt, Acesulfame Potassium, Sucralose.