EVL NUTRITION APPLE CIDER VINEGAR (60 Capsules)
$38.95
Description
EVL Nutrition Apple Cider Vinegar
Evlution Nutrition Apple Cider Vinegar is made from pure Non-GMO apples and is cold filtered to maintain potency and the broad spectrum of benefits.
Our Apple Cider Vinegar capsules are formulated with Cayenne Pepper which contains the active ingredient capsaicin to help curb your appetite and support your metabolism.
Plus, it's formulated to the highest standard and produced in the USA under stringent quality control that exceeds certified GMP (good manufacturing practices) standards.
NATURAL CLEANSER*
DIGESTION SUPPORT*
GLUTEN FREE/VEGAN
DAILY DIGESTION AND DETOX SUPPORT
Apple Cider Vinegar is said to hold a wide range of wellness benefits. The key benefit that is supported most is that apple cider promotes a healthy digestive system.
Apple Cider Vinegar's antimicrobial benefits help the digestive tract support good bacteria which can lead to better nutrient absorption, a key factor in energy, metabolism and detoxifying the body.
Evl Nutrition Apple Cider Vinegar Capsules are high potency, vegan, with no GMOs to make daily use easy!
**These statements have not been evaluated by the Therapeutic Goods Administration. This product is not intended to diagnose, treat, cure or prevent any disease. Please consult a qualified professional before undertaking any health, fitness or dietary program.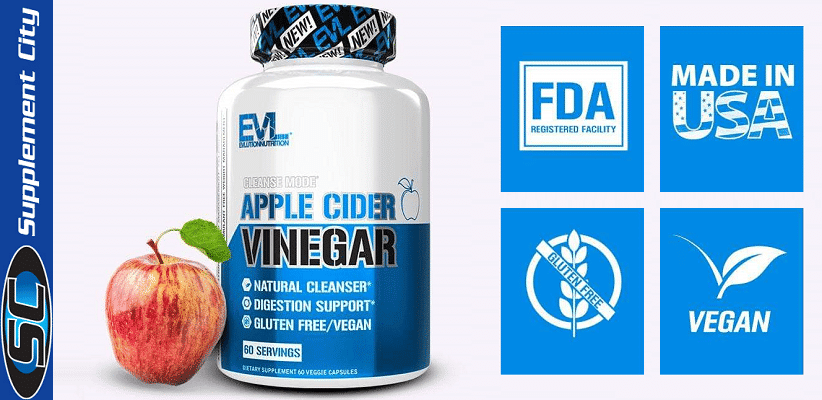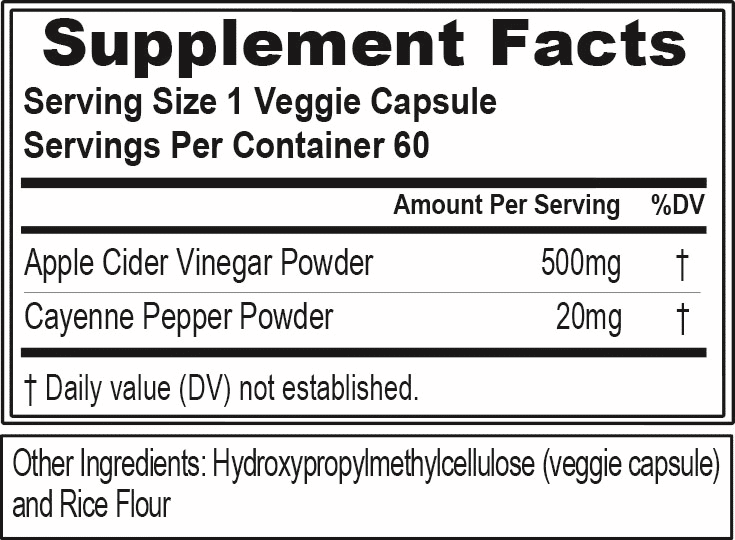 Directions:
.As a dietary supplement, consume 1 capsule with morning, noon, and evening meals or use as directed by a physician or licensed nutritionist.