EVL NUTRITION HYDRAMINO (147g) HYDRATING ELECTROLYTES
$38.95
Description
EVL Nutrition Hydramino complete rapid hydration formula supplies all 6 electrolytes, plus key amino acids that boost fluids in the cells, along with hydrating coconut water, alkalizing greens, natural
antioxidants and vitamins B and C to replenish and renew what sweat and dehydration take from the body.
6 ELECTROLYTES
ANTIOXIDANTS
ENDURANCE*
HYDRATION*
RECOVERY*
VEGAN
HYDRATION FOR EVERY BODY
EVL Nutrition Hydramino all-in-one hydration optimizer is not just an electrolyte formula. Developed to rehydrate and boost endurance for everyone from elite athletes to eliminating daily dehydration that 75% of Americans regularly experience, with multiple modes of action to keep you performing at your best.
All 6 electrolytes, coconut water and taurine to speed hydration to the cellular level, plus fruit and greens-based antioxidants, and vitamins B and C to boost recovery and energy with Hydramino!
**These statements have not been evaluated by the Therapeutic Goods Administration. This product is not intended to diagnose, treat, cure or prevent any disease. Please consult a qualified professional before undertaking any health, fitness or dietary program.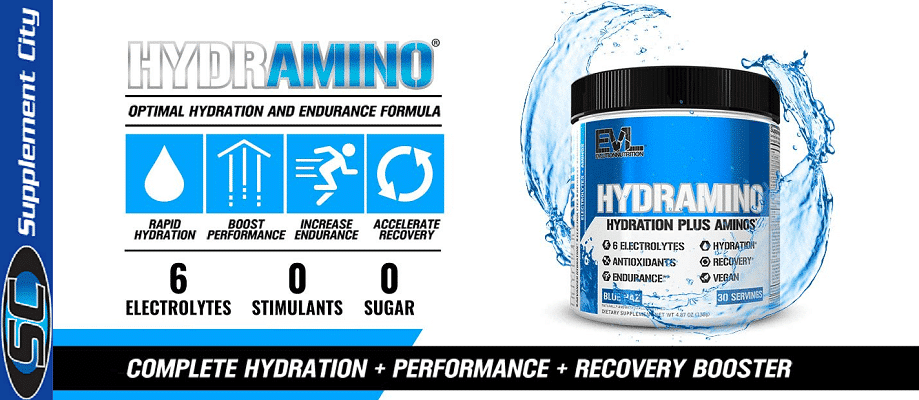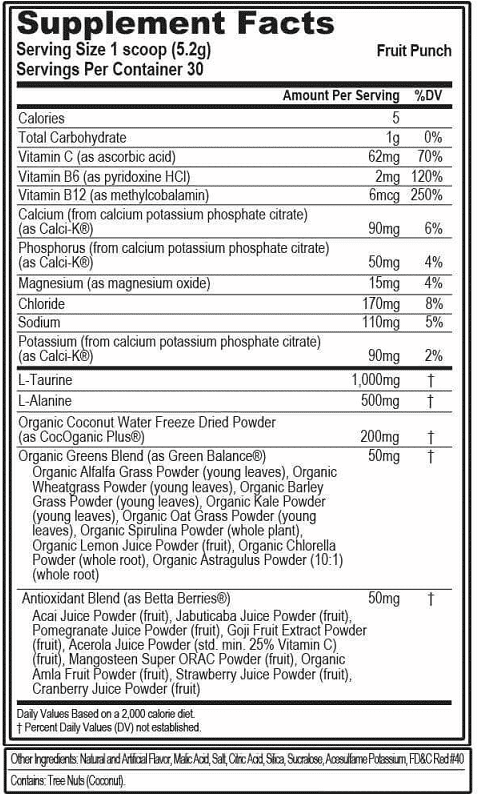 Directions:
As an electrolyte supplement, mix 1 scoop of Hydramind in 10-14 oz of cold water before, during, or after exercise (vary amount of water by taste preference).