EVL Nutrition Omega-3 Fish Oil (120 Capsules)
$44.95
Description
EVL Nutrition Omega-3 Fish Oil
EVL Nutrition Omega-3 Fish Oil is purified using molecular distillation to remove toxins, heavy metals and using a gentle process that maintains all the benefits from EPAs and DHAs while removing impurities. Plus, our Omega-3 Fish Oil is formulated to the highest standard and produced in the USA under stringent quality control that exceeds certified GMP (good manufacturing practices) standards.
1250MG 100% NORDIC SOURCED
TRIPLE STRENGTH HIGH EPA/DHA
SUPPORTS HEART, BRAIN & JOINTS
PURIFIED MOLECULAR DISTILLATION
BETTER FISH FOR THE BEST FISH OIL
Not all fish oil is created equal. To ensure you get the highest quality Omega-3 Fatty Acids, we use 100% Wild Caught, Non-GMO Fish Oil.Each soft gel contains 1250mg of purified Fish Oil with 450mg EPA and 300mg DHA. These ultra-purified triple-strength soft gels are concentrated to provide triple the benefits of standard fish oil soft gels, helping to ensure your body gets the right amount of Omega-3s every day to support your joint, heart, brain, eye, hair and skin health!
**These statements have not been evaluated by the Therapeutic Goods Administration. This product is not intended to diagnose, treat, cure or prevent any disease. Please consult a qualified professional before undertaking any health, fitness or dietary program.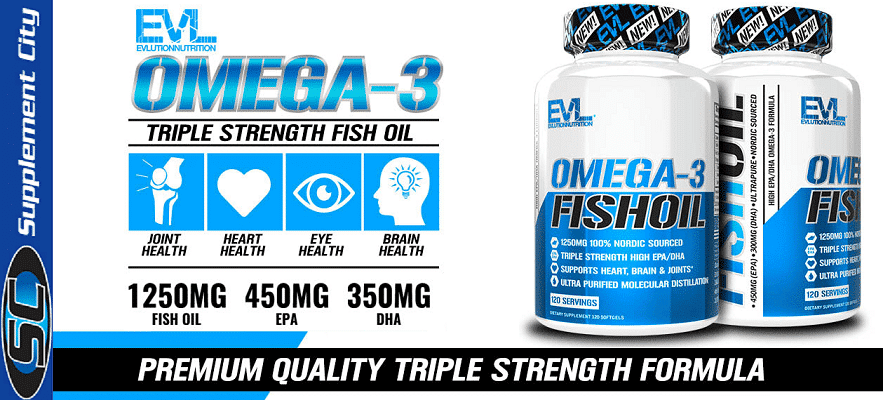 Directions:
As a dietary supplement, consume 1 softgel twice daily or use as directed by a physician or licensed nutritionist.