EVL Nutrition Turmeric 1500 (90 Veggie Capsules)
$24.95
Description
EVL Nutrition Turmeric 1500
EVL Nutrition Turmeric 1500 with bioperin for natural antioxidant support* formulated from 2 Turmeric Forms to benefit a full plant profile with 95% standardized curcuminoids
Anti-Inflammatory Support
Joint and Cartilage Support
Powerful Natural Antioxidant
Immune System Support
With Bioperine to Deliver 20x Absorption
HIGHEST POTENCY TURMERIC CURCUMIN
Turmeric 1500 combines the highest quality turmeric curcumin in 2 active forms to provide powerful anti-inflammatory and antioxidant effects in protecting the body from free radicals, which helps support immune system health.
Turmeric 1500 includes high-potency 95% standardized curcuminoids and Bioperine to maximize absorption and potency. This is key to making the active compound, Curcumin, in
Turmeric 1500 be most effective and increase absorption by up to 2000%. Turmeric contains Curcumin, which has powerful anti-inflammatory properties, ss we age, joints can suffer from stiffness and pain brought on by inflammation as we exercise and go through our daily activities.
**These statements have not been evaluated by the Therapeutic Goods Administration. This product is not intended to diagnose, treat, cure or prevent any disease. Please consult a qualified professional before undertaking any health, fitness or dietary program.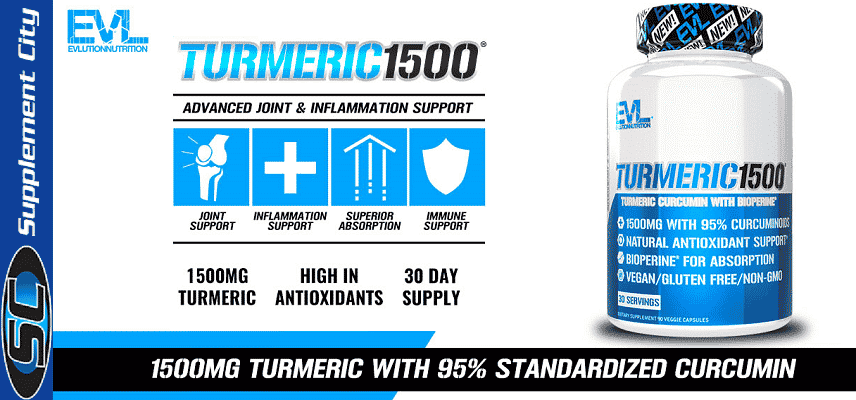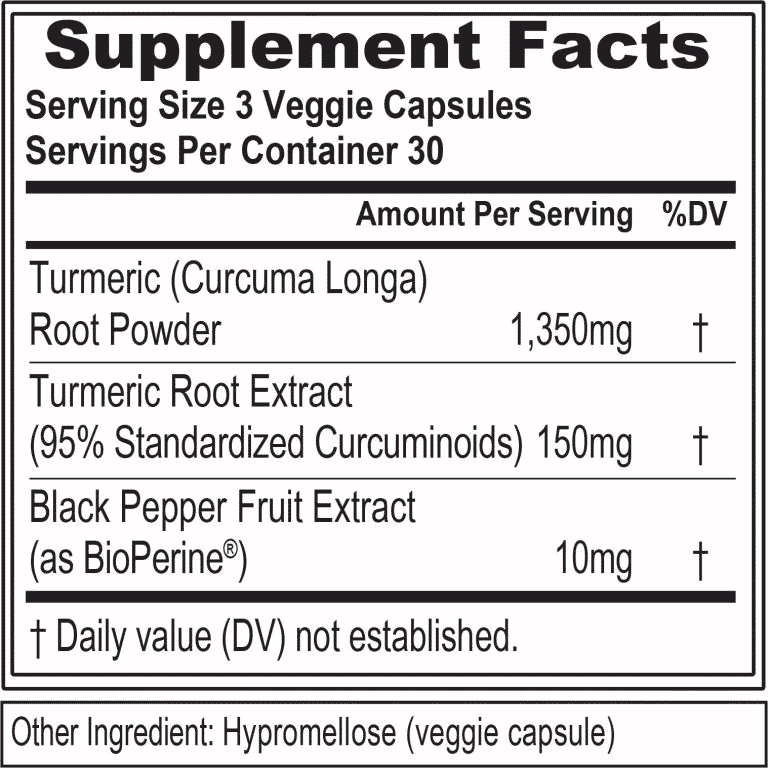 Directions:
As a dietary supplement, take 3 capsules of Turmeric 1500 daily, preferably with a meal and water or as recommended by a healthcare professional.