EVLUTION NUTRITION TRANS4ORM (120 Capsules)
$54.95
Description
Evlution Nutrition Tran4orm
Evlution Nutrition Trans4orm is a complete fat burning and energizing weight loss support formula, Advanced fat loss ingredient complex that supports critical areas of effective weight management including fat burning, energy levels, appetite support, metabolism support, and increased mental focus.
More than just a fat burner, TRANS4ORM boosts ENERGY and MENTAL FOCUS to perform at your best throughout the while you're following a weight loss program.

TARGET FAT NOT MUSCLE: TRANS4ORM's ingredients target fat burning not muscle, using thermogenic ingredients to support fat loss, while with proper diet and exercise, preserving muscle mass.

NO PROPRIETARY BLENDS: TRANS4ORM's ingredient label is fully TRANSPARENT, meaning you can see the exact amounts of every fully dosed ingredient.

HIGHEST QUALITY: Premium high quality ingredients manufactured in the U.S.A in a F.D.A. approved facility using strict GMP Guidelines.
Some Of The Key Ingredients:
GREEN TEA EXTRACT (500mg) Green tea (Camellia sinensis) contains compounds called catechins, including epigallocatechin gallate (EGCG), the main catechin responsible for green tea's thermogenic effects.*
L-TYROSINE (175mg) Key Amino Acid that helps support metabolism, mood and support energy levels. An important ingredient to help overcome fatigue during dieting.*
BIOPERINE (5mg) Increases the bioavailability of additional supplements.*
NATURAL CAFFEINE (from Coffee Bean) (175mg) Proven supplement to boost energy, metabolism, mental focus, support normal appetite and help burn fat.*
ALPHA-GLYCERYLPHOSPHORYLCHOLINE POWDER (50mg) Supports mental activity and focus during training as well as provides a choline source to the brain for acetylcholine production.*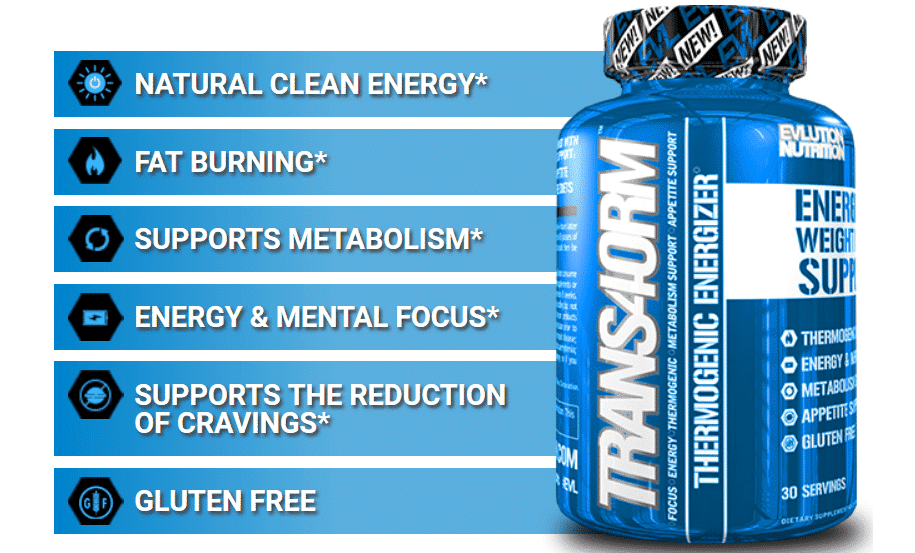 Supplement Facts
Serving Size: 2 Capsules
Servings Per Container: 60
Amount Per Serving
Niacin 15mg
Vitamin B6 (Pyridoxine HCI) 2mg
Chromium (as Chromium Picollinate) 120µg
Vitamin B12 (as Methylcobalamin) 6µg
Green Tea Leaf Extract (std. min. 50% EGCG) 500mg
Bitter Orange Peel Powder 400mg
Natural Caffeine (from coffee bean) 200mg
L-Tyrosine 175mg
Choline Bitartrate 150mg
Alpha-Glycerolphosphorylcholine Powder (std. min. 50% A-GPC) 25mg
BioPerine® (black pepper fruit extract) 5mg
Ingredients: Green Tea Leaf Extract (50% EGCG), Bitter Orange Peel Powder, Gelatin, Natural Caffeine (from Coffee Bean), L-Tyrosine, Choline Bitartrate, Alpha-Glycerolphosphorylcholine Powder (50% A-GPC), Niacin (Nicotinic Acid), Anti-Caking Agent (Silicin Dioxide), Folic Acid (Pteroylmonoglutamic Acid), Vitamin B6 (Pyridoxine HCI) BioPerine® (black pepper fruit extract) Chromium Picolinate, Vitamin B12 (Methylcobalamin), Colours (Brillant Blue FCF, Allura Red AC, Sunset Yellow FCF).
Suggested Use
As a dietary supplement, take 1 serving in the morning on an empty stomach and 1 serving 4-6 hours, later in the afternoon. Do not exceed 2 servings, in a 24-hour period. To support overall health, drink 8 glasses of water over the course of a day. Trans4orm may be taken for up to 8 weeks but should then be discontinued for a minimum of 4 weeks.
Other Ingredients
Gelatin, silica, magnesium stearate, titanium dioxide fd&c blue 1, fd&c red 40, fd&c yellow 6
Warnings
Not intended for use by persons under 18. Do not exceed recommended dose. Do not consume caffeine from other sources, including but not limited to, coffee, tea, soda and other dietary supplements or medications containing phhenylephrine or caffeine. Contains caffeine. Do not use for more than 8 weeks. Consult with your physician prior to use if you are pregnant, nursing or taking medication, including but not limited to, MAO inhibitors, antidepressants, aspirin, nonsteroidal anti-inflammatory drugs or products containing phenylphrine, ephedrine, pseudoephedrine or other stimulants. Consult your physician prior to use if have have a medical condition, including but not limited to, heart, liver, kidney or thyroid disease, psychiatric or epileptic disorders, difficulty urinating, diabetes, high blood pressure, cardiac arrhythmia, recurrent headaches, enlarged prostate or glaucoma. Discontinue 2 weeks prior to surgery or if you experience rapid heartbeat, dizziness, severe headache or shortness of breath.