Futurebiotics Vitamin D3 5000 IU (90 softgels)
$29.95
Description
Futurebiotics Vitamin D3 5000 IU
Futurebiotics Vitamin D3 5000 IU is a small, easy-to-swallow softgel that is a great way to help replenish the body's vitamin D status.
Furthermore, research as shown that vitamin D supports bone, colon, muscle, immune and breast health.
Supports Bone, Colon, Muscle, Immune and Breast Health!
5000 IU Vitamin D3 per softgel
Preferred cholecalciferol form of Vitamin D
Small, easy-to-swallow softgels
Vitamin D is a fat-soluble, essential nutrient for the body.
Often referred to as "the sunshine vitamin," vitamin D is produced through skin exposure to sunlight, which triggers vitamin D synthesis.
However, despite the importance of the sun to vitamin D synthesis, many Americans are getting less and less of it as they limit sun exposure to the skin. In fact, recent research indicates that as many as 75% of Americans have low vitamin D levels.
Leading health experts advise that dietary supplements are a key way to meet vitamin D requirements.
Futurebiotics Vitamin D3 softgels provide 5000 IU of vitamin D as cholecalciferol, the preferred form.
And, the vitamin D3 is solubilized in oil for better absorption.
Vitamin D provides a wide-range of health benefits and continues to be the focus of ongoing research.
Clinical studies have shown that vitamin D supports bone, colon, muscle, immune and breast health.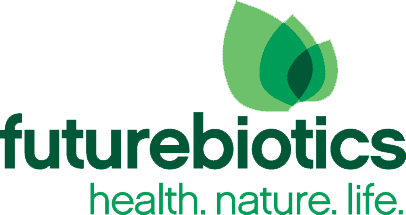 Supplement Facts:
Serving Size: 1 Softgel
Amount Per Serving:
Vitamin D3 (as cholecalciferol) 5000IU 1250%
Other ingredients:
Soybean oil, gelatin, vegetable glycerin, purified water.
Directions: As a dietary supplement for adults, take 1 softgel daily with a meal or as directed by a healthcare professional.
Note: Manufacturers continually change product specifications.
While we try our best to keep product descriptions up to date, they do not necessarily reflect the latest information available from the manufacturer.
We are not responsible for incorrect or outdated product descriptions and/or images.