GLAXON ADRINALL NOOTROPIC (63 Capsules)
$54.90
Description
Glaxon Adrinall Nootropic
Glaxon Adrinall Nootropic is a very comprehensive cognitive-enhancing nootropic with an extended-release delivery system that may keep you sharp and focused all day long. With a beautiful combination of blends that support energy, neurotransmitter levels, adaptive responses, cellular energy, and absorption – Adrinall stands apart from the rest by being a nootropic that truly does it all.
Ever feel foggy while you're at work or school? Maybe you're wondering why this coffee or those energy drinks aren't quite doing the trick anymore? Adrinall Nootropic is for those looking to seek an edge whether it's in the office, at school, or on the field. If you think your memory could be a little sharper, if you want your mind more clear, or if you want to somehow increase your bandwidth – then Adrinall may help!
Glaxon scientists created Cholinace TM, our own proprietary blend of the best Choline ingredients to deliver the optimal Nootropic delivery system. Coline fortifies your brain and nervouse system that need it to regulate memory, mood, muscle control and other functions.
**These statements have not been evaluated by the Therapeutic Goods Administration. This product is not intended to diagnose, treat, cure or prevent any disease. Please consult a qualified professional before undertaking any health, fitness or dietary program.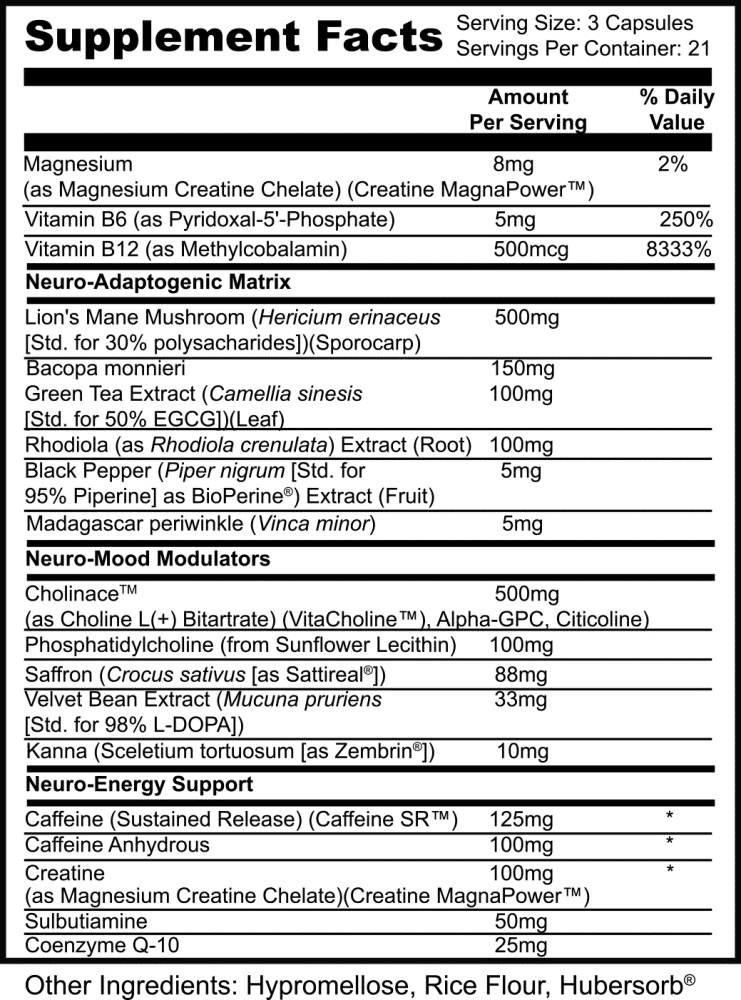 Directions:
As a dietary supplements, take three capsules 90 minutes prior desired effect. Do not exceed six capsules in 24 hours.
Mix each half serving with 13 oz of water or milk. You may use more or less liquid to achieve desired consistency. Additional servings may be used throughout the day to meet your daily protein and calorie requirements.