GLAXON ASTROLYTE (261g) HYDRATING ELECTROLYTES
$39.95
Description
Glaxon Astrolyte is a comprehensive electrolyte blend that includes Sodium, Potassium, Magnesium, and Chloride. In addition to providing these crucial nutrients, Astrolyte™ also provides Fructooligosaccharides (FOS) and Astragin™ to assist in the absorption of these minerals in both the small and large intestines.
Whether on a playing field or grinding it out in the gym, your body naturally sweats to cool you down. When you sweat, your body loses vital minerals and water. Depending on the severity of the mineral and fluid loss, the risk of dehydration and cramping can become a real concern.
Enhance Performance
Heighten Muscular Contractions
Rehydrate the Body
Manage Fluid Balance
Improve Recovery
Support Nerve Transmissions
Not Even Gravity Can Hold You Down
Glaxon Astrolyte™ Hydrating Electrolytes can help alleviate some of that risk by providing you with the ability to consume a beverage that promotes rehydration, refuels your body with the critical minerals you lost through sweat and allows you the ability to maintain a high level of performance and endurance during strenuous activity.
If you're looking to truly maximize your workouts, hydration is a very crucial component. Not just water, but also various salts help stabilize your hydration levels and ensure various cellular functions occur properly.
**These statements have not been evaluated by the Therapeutic Goods Administration. This product is not intended to diagnose, treat, cure or prevent any disease. Please consult a qualified professional before undertaking any health, fitness or dietary program.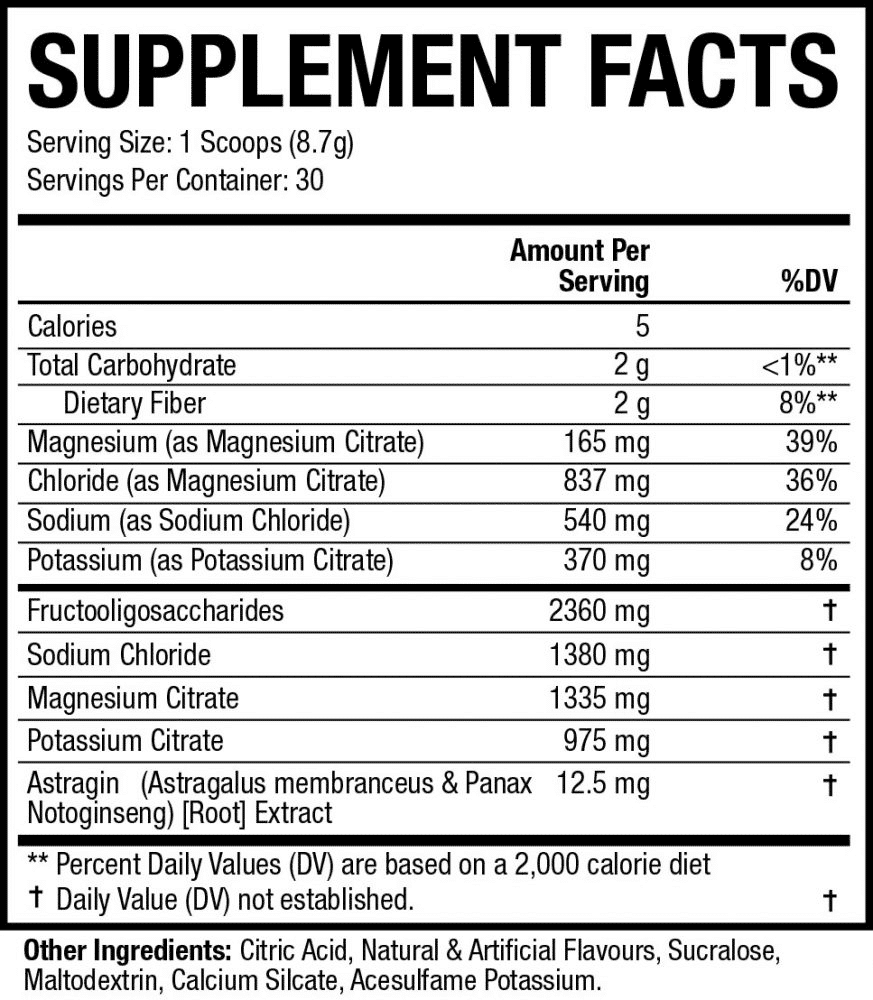 Directions:
Mix 1 scoop (1 Serving) with up to 16oz (~500mL) of water. Vary the amount of liquid to taste. Consume daily at anytime desired.
For Training: Consume, prior to, during or after exercise. Make sure you are drinking plenty of water throughout the day to ensure maximum hydration. Tastes best cold.
Do not exceed 2 servings (2 Scoops) per day.
Additional information
| | |
| --- | --- |
| Flavour | Citrus Splash, Juicy Apple |