GLAXON PLASM SURGE (319g)
$54.90
Description
Glaxon Plasm Surge
New & Improved Glaxon Plasm Surge offers incredible pumps and awesome flavors in this non-stimulant pre-workout product that is designed to improve endurance, blood flow, hydration and overall vasodilation to the extremities.
Ever feel like you've hit a wall either with endurance or potential muscle gains? Are you ready to break through that plateau? Glaxon Plasm Surge has everything you need to improve overall oxygenation, drive optimal blood flow to your muscles and now with an added hydration benefit with Astrolyte™ Electrolyte Blend.* We've harnessed the Nitric Oxide pathway at almost every point to provide more vasodilation by adding Setria® Performance Blend that will further feed your growing muscles and push the limits of hypertrophy.*
To achieve the strength-training results, you need to maintain an increase in nitric oxide production post-workout.
**These statements have not been evaluated by the Therapeutic Goods Administration. This product is not intended to diagnose, treat, cure or prevent any disease. Please consult a qualified professional before undertaking any health, fitness or dietary program.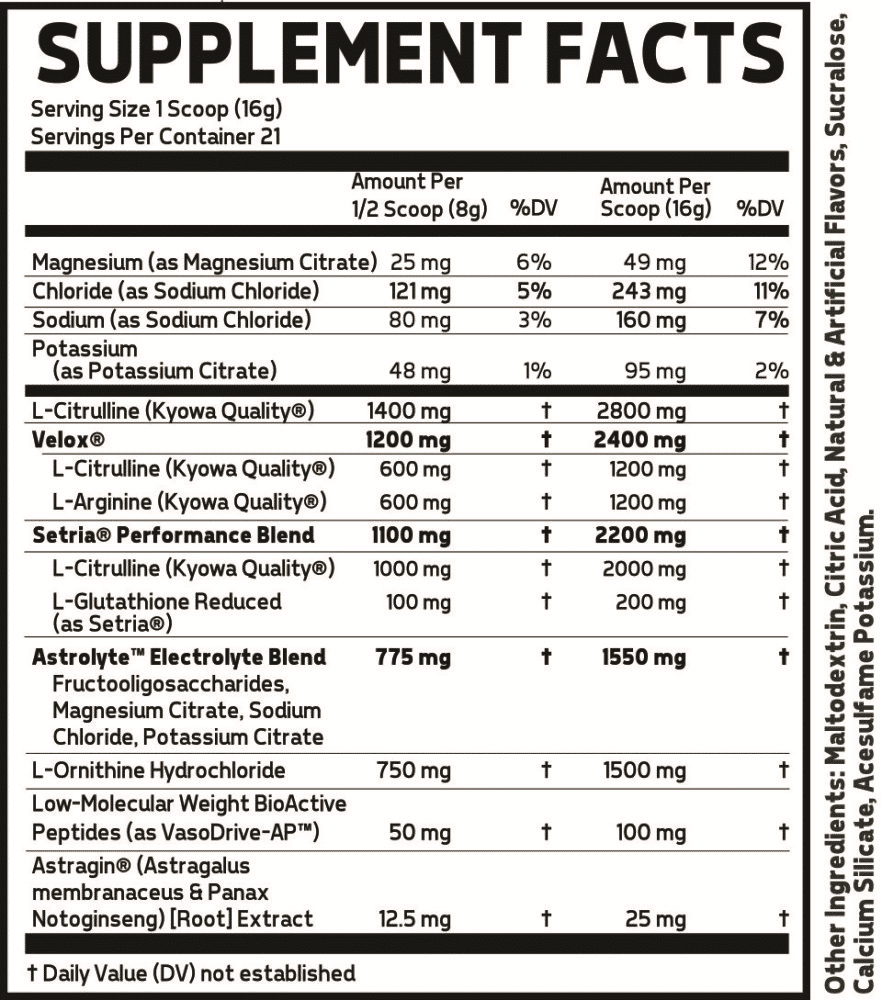 Directions:
Mix 1 scoop (1 serving) with up to 16oz (~500mL) of water or beverage of choice, vary the amount of liquid to taste. Consume daily at any time desired. For training: consume 15-30 minutes prior to exercise. Half servings (1/2 scoop)may be taken in intervals. Tastes best cold. Do not exceed 2 servings (2 scoops) per day.
Additional information
| | |
| --- | --- |
| Flavour | Americanade, Juicy Apple, Unflavored |