GLAXON SE-REN-ITY (63 Capsules)
$59.90
Description
Glaxon Se-Ren-Ity
Glaxon Se-Ren-Ity is a nootropic product designed to normalize excessive physical and mental stress through multiple mechanisms of regulating Cortisol activity. Too much Cortisol can be very bad for your anxiety, mood swings and blood pressure but the goal isn't to eliminate it, it is to balance it, which is the key to healthy living.
We've combined Phosphatidylserine with Quercetin and Magnolol/Honokiol to help regulate Cortisol activity and decrease stress. Finally, Serenity also contains a new trademarked form of Ashwagandha named Shoden®, which actually contains 35% Withanolides, which is currently the highest standardization available in nutritional supplements.
Sometimes either excessive psychological stress or overtraining can cause an increase in a catabolic hormone, Cortisol. Cortisol can cause decrements in muscle tissue and also make the body more susceptible to storing fat. Cortisol is a stress hormone that can also cause alterations in mood or judgement.
**These statements have not been evaluated by the Therapeutic Goods Administration. This product is not intended to diagnose, treat, cure or prevent any disease. Please consult a qualified professional before undertaking any health, fitness or dietary program.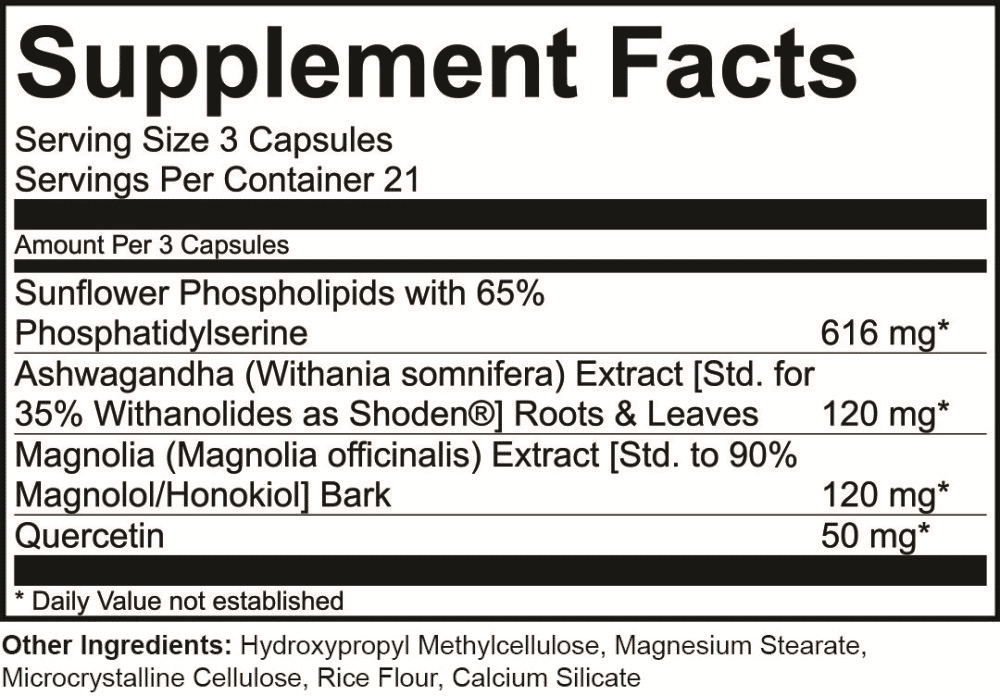 Directions:
As a dietary supplement, take 3 capsules as needed, preferably without food. Do not exceed 3 servings in 24 hours.