IFORCE REVERSITROL V2 (84 Capsules)
$104.95
Description
Iforce Reversitrol V2
Iforce Reversitrol V2 IS A New Generation of Hormonal Optimization*
Reversitol has quickly set the standard in natural hormonal support. Athletes across the world supplement their diets with Reversitol V2, which may promote peak hormonal production for optimal performance, muscle mass, and strength.* Supplementing your diet with Iforce Reversitrol V2 may promote complete optimization of key anabolic and anti-catabolic hormones, while controlling hormones that can hinder your gains and reduce your body's anabolic potential.*
Iforce Reversitrol V2 is Specifically Engineered to Support Growth*
By supporting healthy production of key anabolic hormones Testosterone, Estrogen, and Cortisol, your body will be primed to increase cellular hypertrophy as well as increase strength adaptations.* This will help promote faster gains in lean muscle mass.* If you are ready to improve your muscle mass and strength, it's time you used a hormonal modulator that's second to none. Iforce Reversitrol V2 supplementation is the answer to unlocking your maximum potential!
Harness the power of Reversitol V2
Controlling the body's enzymes is key to creating an anabolic environment that promotes muscle growth. These enzymatic effects are measured by what is called a Ki Value. This Ki value directly measures the changes in the expression of a given enzyme. By analyzing the changes in Ki Values, it's easy to see how effective a given compound is at promoting, supporting or reducing the expression of an enzyme. In our case we are concerned with the aromatase enzyme. This enzyme controls the creation of estrogen metabolites that can decrease muscle mass and increase fat storage. Reversitol V2 crushes the competition, promoting an enzymatic avalanche that supports your body's hormonal response by maintaining healthy testosterone levels and promoting the reduction of aromatase expression.*
Modulate the Cytochrome P-450 Enzyme for Maximum GROWTH!*
This is the cornerstone of Reversitol's anti-aromatase promoting activity. iFORCE is the FIRST company to bring this potent natural extract to market, giving users a compound that has been clinically suggested to help promote a healthy level of estrogen production at the source, the Cytochrome P-450 aromatase enzyme!* By selectively reducing the expression of this enzyme, bad estrogen production may slow and healthy testosterone levels may be supported!* Clinical studies on this key compound suggest its ability to help support a healthy estrogen to testosterone ratio, thereby promoting your gains.*
Rock Hard Muscle Fullness*
By optimizing hormonal output, you will begin to support a rise in muscle fullness as well as muscle separation.* This is because supplementing your diet with Reversitol V2 promotes your body's ability to reduce subcutaneous water stores, giving your muscles increased definition as well as increased fullness and vascularity. This will help you change your overall look in favor of the hard, lean, dry physique that you strive to achieve.*
2-Hydroxylation Promotes Joint and Sexual Health!*
Your body operates on several different types of estrogen metabolites. Some of these metabolites are great for keeping your joint and sexual health in full swing, while others promote fat gain, water weight, and reduced testosterone levels. By regulating a specific pathway called 2 Hydroxylation the body may preferentially support the production of beneficial metabolites of estrogen to help keep your joints lubricated and your sexual health in full force.*
Don't Settle for Anything Less than the Gold Standard in Anabolic Hormonal Optimization!*
Supplementing with Reversitol V2 may promote your body's ability to:
Support Testosterone production for gains in size and strength*
Modulate Estrogen for rock hard muscle fullness*
Promote Joint and Sexual Health while supporting gains in lean body mass*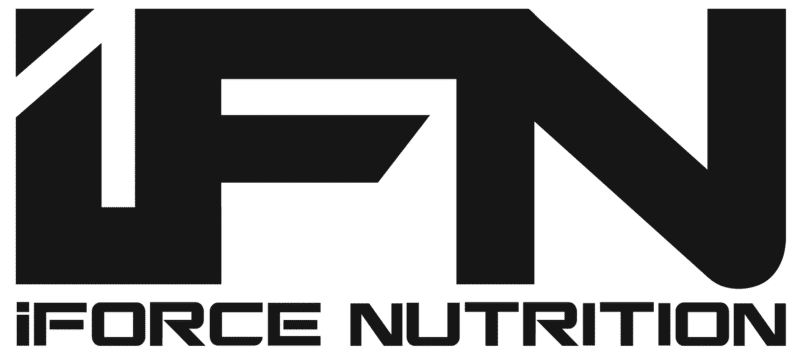 Supplement Facts
Serving Size: 1 capsule
Servings Per Container: 84
Ingredient Amount % Daily Value**
S.E.R.M. Matrix Proprietary Blend 200mg
-7-Methoxy-2-phenyl-chromen-4-one, Ellagic Acid Estrogen Modulation Matrix Proprietary Blend 160mg
-Indole 3 Carbinol, Long Jack, Trans Resveratrol
** Percent Daily Value is based on a 2000 calorie diet. Your daily values may be higher or lower depending on your calorie needs.
† Daily Value not established.
Ingredients:
Other ingredients: Rice Flour, Magnesium Stearate.
Directions
Take 3 capsules per day. Two capsules upon waking and 1 capsule just before bed. Use this product for 4-8 weeks followed by on off period of 4 weeks before resuming use.