Inspired Big Black DVST8 (385g)
$79.95
Description
Inspired Big Black DVST8
Inspired Big Black DVST8 is formulated with premium ingredients and at very generous dosages. DVST8 will deliver mental focus, training intensity, cell volumisation, muscle pumps and increased workout capacity. This new version of Inspired's pre-workout aims to be its most intense and strongest offering currently competing in the category, try it today and get the best energy you have ever had! with emphasis on fully disclosed, downright effective ingredients, one of the most highly touted pre-workouts is better than ever.
Clean energy boost
Great pumps
Razor like focus
10 Active ingredients that will push you to your limits
**These statements have not been evaluated by the Therapeutic Goods Administration. This product is not intended to diagnose, treat, cure or prevent any disease. Please consult a qualified professional before undertaking any health, fitness or dietary program.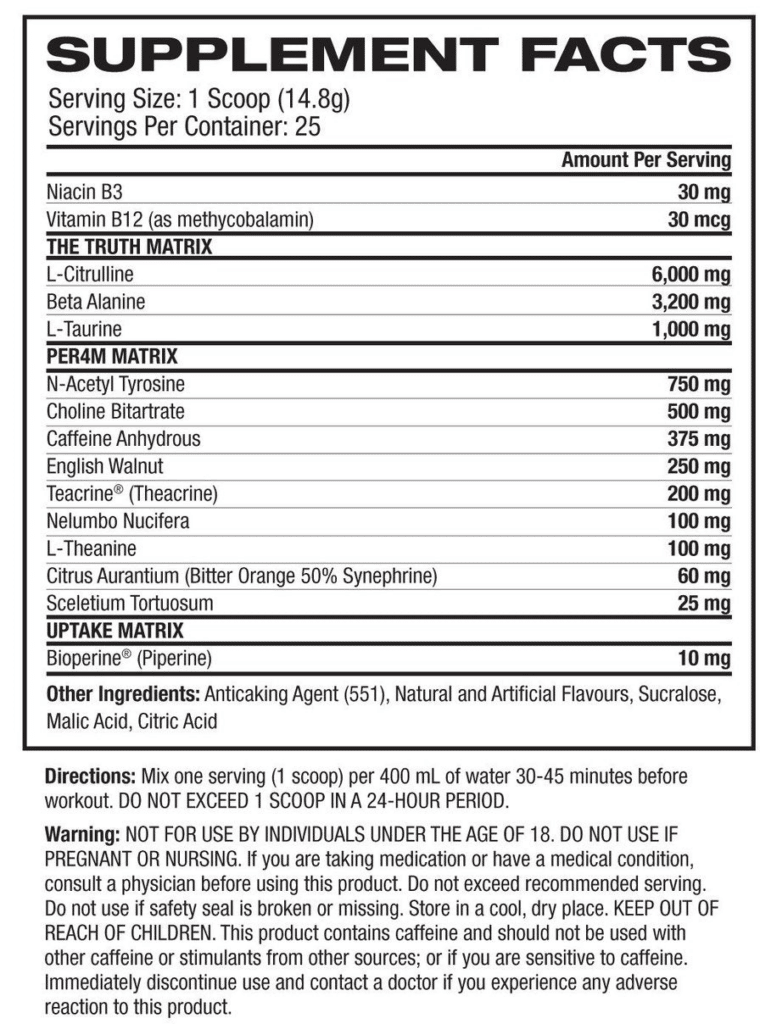 Directions:
Take 1 scoop 30-45 minutes before your workout and prepare yourself for a powerful session!