ISATORI MORPH X5 (426g)
$64.95
Description
Isatori Morph X5
Isatori Morph X5 is a more powerful pre-workout formula that's geared to harness the intensity of a loaded and fully equipped pre-workout! It delivers a synergistic blend of the critical elements necessary to help optimize and accelerate your muscular performance. Morph X5 is the next generation of cutting-edge pre-workout supplementation that can help maximize your active lifestyle and catapult your results to the next level.

ENDURANCE
MUSCULAR GROWTH
MAX STRENGTH
MUSCLE PUMP
ENERGY & FOCUS
SHATTER YOUR PR'S WITH MORPH
High Stimulant
350mg of Caffeine along with 2g of Taurine and TeaCrine® helps energize your workouts!
Max Strength
2.5g Creatine MagnaPower helps maximize muscle strength and power output!
Stronger Pump
6g of Citrulline Malate and 1g of Nitrosigine helps intensify and strengthen muscle pumps!
**These statements have not been evaluated by the Therapeutic Goods Administration. This product is not intended to diagnose, treat, cure or prevent any disease. Please consult a qualified professional before undertaking any health, fitness or dietary program.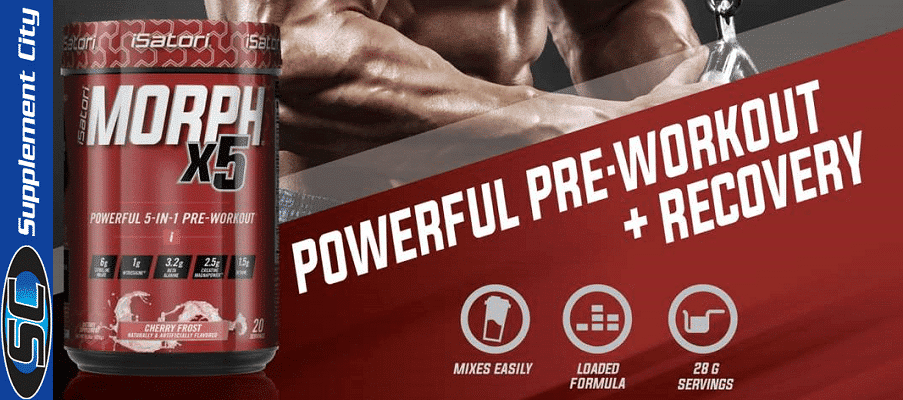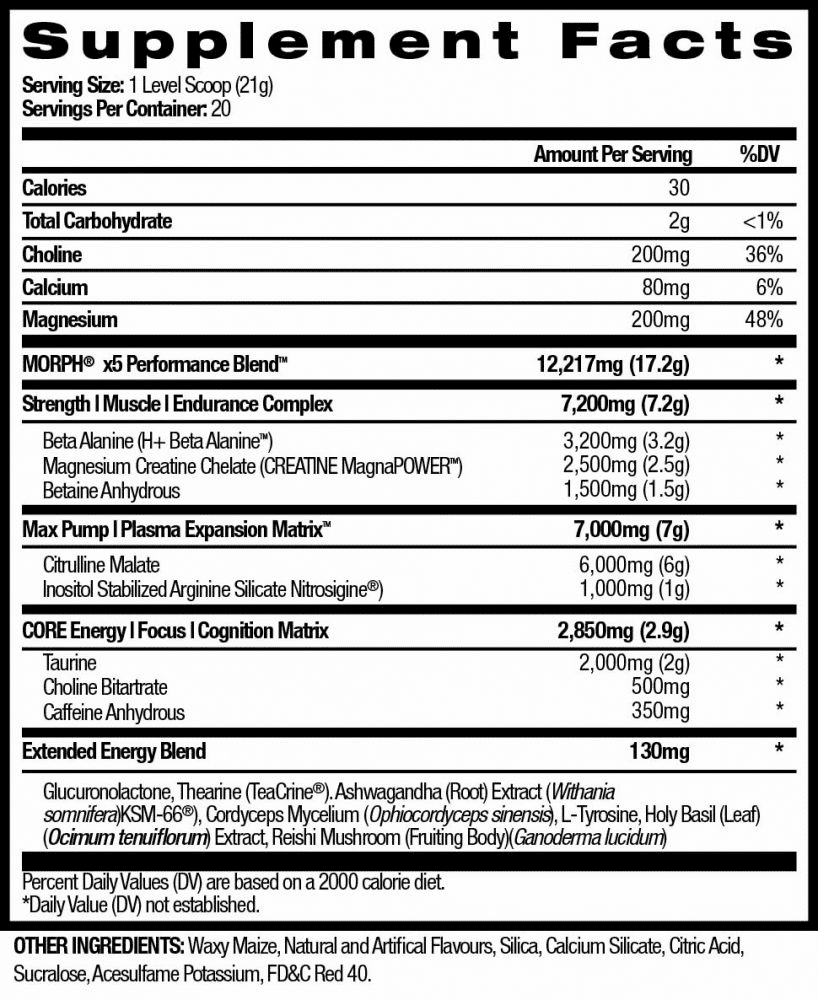 Directions:
As a dietary supplement, adults mix one serving (1 scoop) of MORPH x5 with 12-20 oz. of cold water 30 minutes prior to your workout.
Morph X5 is a high-stimulant formula. To be used as part of a resistance training program.