JDN 100% CLEAN CARBS (4kg)
$79.95
Description
JDN 100% Clean Carbs
JDN 100% Clean Carbs is an all-natural product designed to delivery quality carbohydrates for hard gainers, endurance athletes and those on a calorie restricted diet. It gives you the energy to train without consuming excess saturated fats. Carbohydrates are essential to a balance diet and the right intake allows your body to operate correctly.
100% Clean Carbs is a low-GI supplement that increases your calorie intake while training, without impacting your fat and sugar intake. It reduces bloating during training and can be added to any preworkout or protein powder without affecting the taste. It provides the perfect solution to increase calories for those wanting to focus on recovery between training sessions.
**These statements have not been evaluated by the Therapeutic Goods Administration. This product is not intended to diagnose, treat, cure or prevent any disease. Please consult a qualified professional before undertaking any health, fitness or dietary program.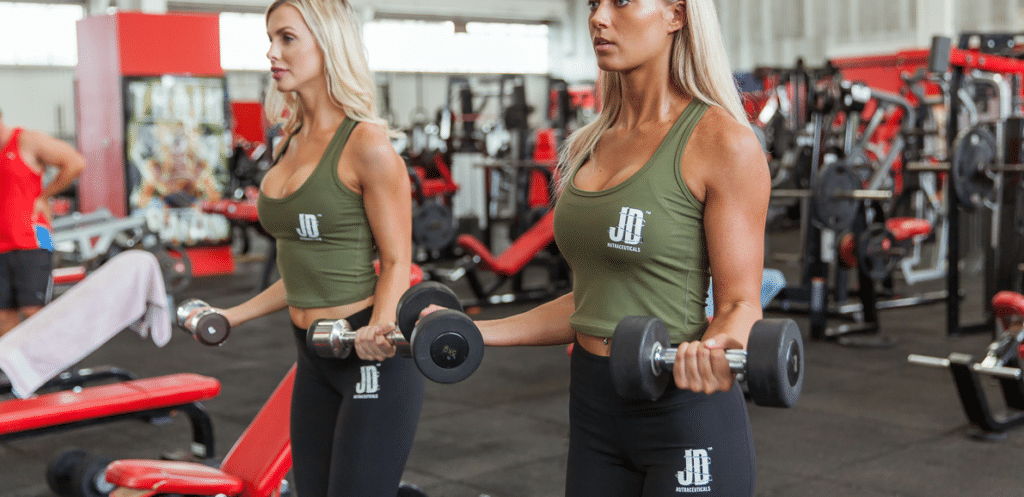 Supplement Facts
Serving Size: 40g
Servings Per Container: 100
Amount Per Serving
Energy 626kj / 150kcal
Protein 0g
Fat, Total 0
– Saturated 0
– Trans 0
Cholesterol 0mg
Carbohydrate 35.4g
Sugars 3.1g
– Lactose 0g
– Galactose 0
Dietary Fibre 1.9g
Sodium 3.4mg
Potassium 4mg
Gluten 0mg
Moisture 2g
Chromium Piccolinate 200mcg
Sodium 34mgEnergy 626kj / 150kcal
Other Indreients: Agglemerated Maltodexdrin, Highly Branched Cyclic Dexedrin, Sweet Potato Flour, Pregel Glutinous Rice Starch, Fibresol-2, Pea Protein 85%, Dectrose Monohydrate and Chromium Picolinate.
Directions: Add 1-2 scoops (50-100g) of 100%Clean Carbs to your Pre, Intra or Post workout. For endurance athletes, Load 4 scoops (200g) per day, 3-4 days before the event.