Sale!
JYM SUPPLEMENT SCIENCE ALPHA JYM (Value Pack)
Description
Jym Supplement Science Alpha Jym
Jym Supplement Science Alpha Jym is a non-proprietary supplement that uses the proper amounts of each ingredient and lists it clearly in the supplement facts panel. Each of the six ingredients was chosen based on real scientific data published in peer-reviewed journals and my experience with clients in the gym.* These six ingredients work to support your body's natural levels of testosterone through five different processes.*
When you read the label of Alpha JYM, you'll see that it provides a total of 2100 mg (2.1 grams) of active ingredients per serving. When you take it twice per day as recommended, it delivers a total of 4,200 mg (4.2 grams!) of active testosterone-optimizing ingredients.* And these ingredients don't include common vitamins and minerals like vitamin D and zinc, like many "testosterone optimizers" provide. Why? Because you should get your vitamins and minerals separately.
When you really want to help optimizing your body's natural testosterone levels, you want powerful ingredients that do so effectively. Alpha JYM contains the ingredients in amounts I personally use to help optimize my body's natural testosterone levels to support performance, great results in the gym, and overall health.
Testosterone is well known as a critical hormone in the male body. It's what separates the men from the boys. Healthy testosterone levels are critical for guys who want to build muscle mass, boost strength, and drop body fat. Testosterone supports competitive edge. It's truly the alpha hormone.
At over 50 years old, my own testosterone has certainly dropped from the levels I had as a younger man. I formulated Alpha JYM for healthy males who want a real, fully loaded natural testosterone support product."*
**These statements have not been evaluated by the Therapeutic Goods Administration. This product is not intended to diagnose, treat, cure or prevent any disease. Please consult a qualified professional before undertaking any health, fitness or dietary program.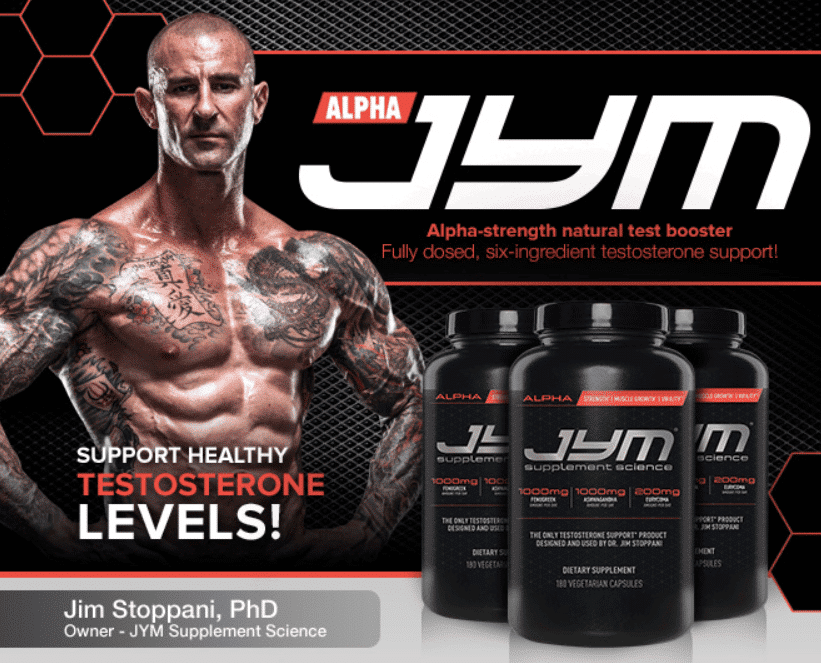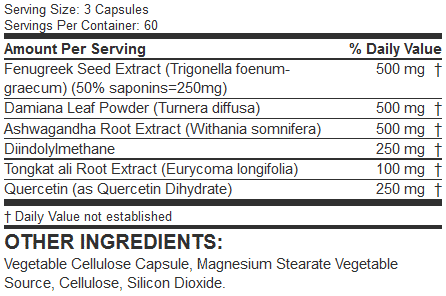 Direction how to take Alpha JYM for best results:
On workout days, take one dose (3 capsules) of Alpha JYM 30-60 minutes before workouts. Yes, you can take it with Pre JYM and/or Pro JYM. Take a second dose (3 capsules) in the morning or at night (about an hour or two before bed) with food, whichever is furthest from your pre-workout dose.
On rest days from the gym, take one dose in the morning and one dose at night with meals. None of the other JYM supplements interfere with Apha JYM, so feel free to take any of them at the same time as your Alpha JYM dose.