JYM SUPPLEMENT SCIENCE MASS JYM (2.3kg)
$119.95
Description
Jym Supplement Science Mass Jym
Jym Supplement Science Mass Jym is a revolutionary mass-gain formula that has taken years to perfect. It's the first of its kind, a true non-proprietary mass-gainer that fully discloses the specific types of protein, carbohydrates, and fat contained so that you know exactly how much of each macronutrient you're consuming.
It's not enough to know just the total amount of protein, carbs and fat that a mass-gainer provides – you need to know the precise amounts of each type of protein, each type of carb, and each type of fat. Otherwise, you won't know if it's a lean-mass-builder or just another "fat-gainer" made of cheap protein concentrate and sugar. I essentially designed Mass JYM to be Pro JYM™ plus an equal amount of carbs – primarily low-glycemic and the perfect (and patent-pending) fat blend.
Designed to the exact specifications as my award winning Pro JYM protein – each serving of Mass JYM delivers 30 grams of the highest-quality protein powder blend available. Mass JYM delivers 50% casein from micellar casein and milk protein isolate; 40% whey protein from cold-filtered whey protein isolate and milk protein isolate; and 10% egg white protein.
This protein blend provides just enough fast-digesting whey to quickly spike muscle protein synthesis, plus adequate amounts of slow-digesting casein to keep protein synthesis elevated for several hours after ingestion. Egg white protein provides a medium-digesting protein source that also provides higher levels of sulfur-containing amino acids as compared to dairy protein.*
Muscle Growth* – Strength* -Energy*- Endurance* -Refuel*
30g Protein
32g CARBS
280 CALORIES
3g FIBER
<1g LACTOSE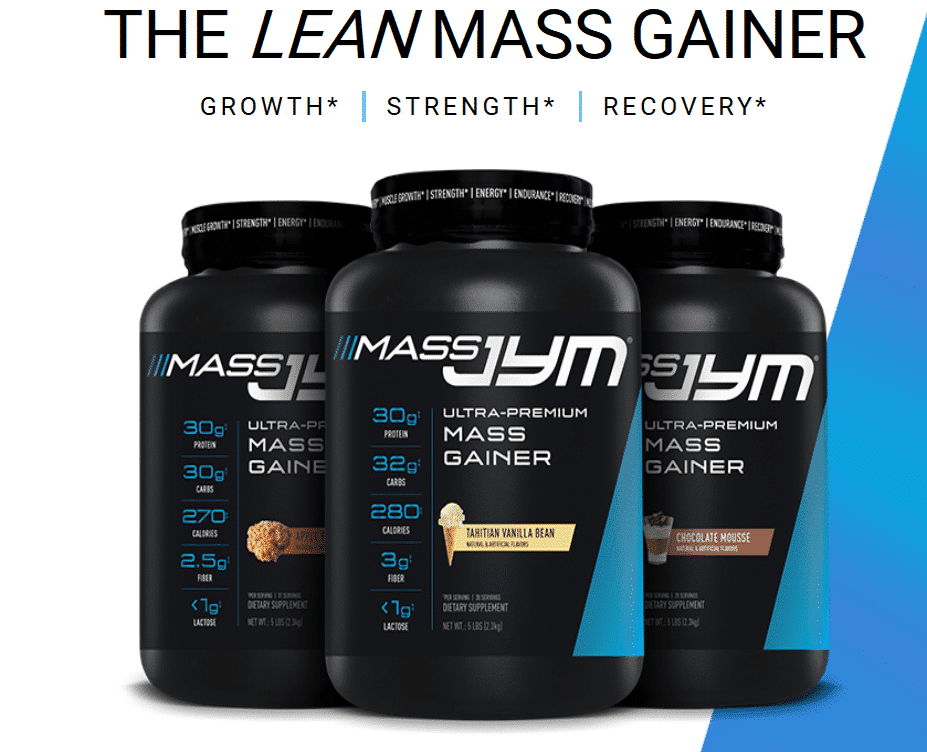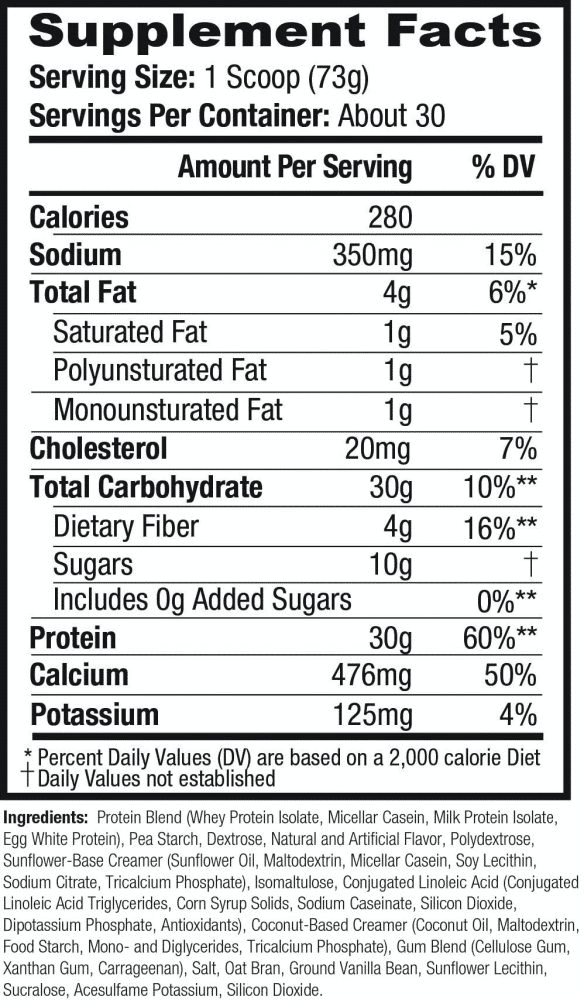 Directions: As a Dietary Supplement, mix one scoop of MASS JYM™ with 10-12oz. of cold water or milk depending on your preference for thickness and texture. Use MASS JYM at any time of day – morning, between meals, before bed, before or after workouts – as a meal supplement, to increase your total protein and caloric intake, and help maximize muscle mass gains.*
Warnings: Do not use as a sole source of nutrition. Do not use if you are pregnant, nursing, under the age of 18, or if you have, or suspect you have, any medical conditions and/or are taking any prescription or over the counter medication(s). Discontinue use two weeks prior to surgery.
Additional information
| | |
| --- | --- |
| Flavour | Chocolate Mousse, Tahitian Vanilla Bean |