JYM SUPPLEMENT SCIENCE POST JYM (630g) BCAA'S RECOVERY MATRIX
$69.95
Description
Jym Supplement Science Post Jym
Before Jym Supplement Science Post Jym, there was a huge void in sports nutrition: post-workout supplementation. The so-called "experts" would tell you protein powder, and maybe some BCAAs, was all you needed after a hard training session. But if you want full recovery from intense workouts you need way more than just protein and BCAAs! That's why Post JYM BCAAs+ Recovery Matrix was created.
FORMULATED FOR COMPLETE RECOVERY*
The Post JYM BCAAs+ Active Recovery formula consists of 8 hand-picked ingredients to help you bounce back from the brink of exhaustion with key nutrients that your muscles can use to rebuild, refuel and recover so you can do what you do even better next time.* I've seen these results both in the lab and in the gym over the past 20+ years.
NO PROPRIETARY BLENDS OR CONCENTRATED FORMULAS
As with all JYM Supplement Science products, Post JYM never has and never will use proprietary blends or concentrated formulas – two tricks used by some supplement companies to underdose products without you, the consumer, realizing you're getting cheated. All 8 ingredients in Post JYM BCAAs+ Recovery Matrix are clearly listed on the label at their exact amounts. Full transparency of ingredients means you can have the confidence that you're leaving no gains on the table with Post JYM.
PRE & POST FOR GREAT GAINS
You know supplementing pre- and post-exercise can help maximize your results. And if you're taking Pre JYM, before training, great! But don't forget the other half of the equation, solid post-workout supplementation. Post JYM BCAAs+ Recovery Matrix and Pre JYM complement each other to help fuel both your training and recovery.*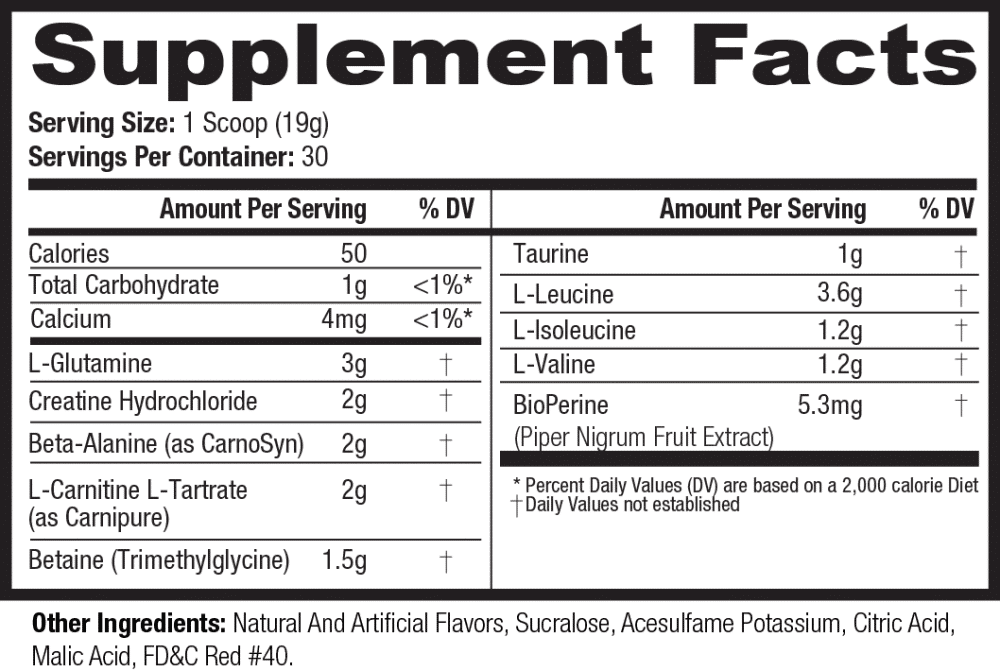 Directions: Mix 1 scoop of Post JYM active ingredients matrix into 16-32 oz. water within 30 minutes after workouts.
Warnings: Check with a qualified healthcare professional before taking this product. Do not use if you are pregnant or nursing a baby, under 18 years of age, have any known or suspected medical conditions, and/or if you are taking any prescription or OTC medications. KEEP OUT OF REACH OF CHILDREN.
Warning: Concerning California Residents: This product contains chemicals known to the State of California to cause cancer and birth defects or reproductive harm.
Additional information
| | |
| --- | --- |
| Flavour | Blue Arctic Freeze, Mandarin Orange, Lemonade, Rainbow Sherbert |