KILLER LABZ EXECUTIONER (330g)
$59.95
Description
Killer Labz Executioner
Killer Labz Executioner provides a complete performance blend using proven compounds to further enhance performance while improving Nitric Oxide and blood flow.
The stimulant highlights of Executioner include a strong half a gram of caffeine, divided between 400mg of caffeine anhydrous and 100mg of Infinergy dicaffeine malate. N-methyltyramine is also in the mix alongside huperzine a, and the more hardcore stimulants, eria jarensis at 250mg per maximum serving and isopropylnorsynephrine at 30mg.
400mg caffeine anhydrous
Increased nitric oxide production
Intense energy, motivation, and aggression
Heightened mood, focus and alertness
Greater stamina and endurance
Powerful mind-muscle connection
Enhanced blood flow and nutrient delivery
**These statements have not been evaluated by the Therapeutic Goods Administration. This product is not intended to diagnose, treat, cure or prevent any disease. Please consult a qualified professional before undertaking any health, fitness or dietary program.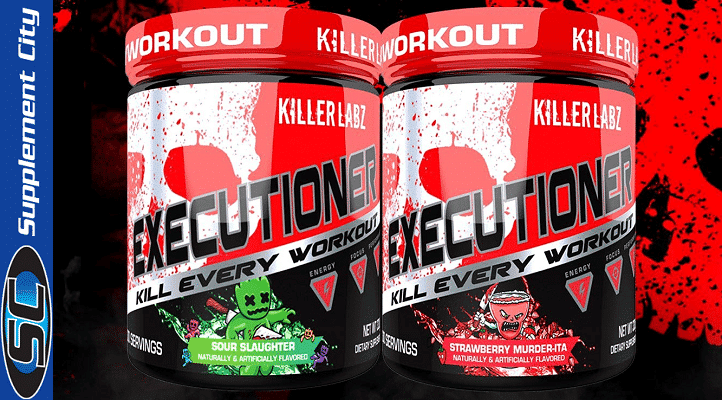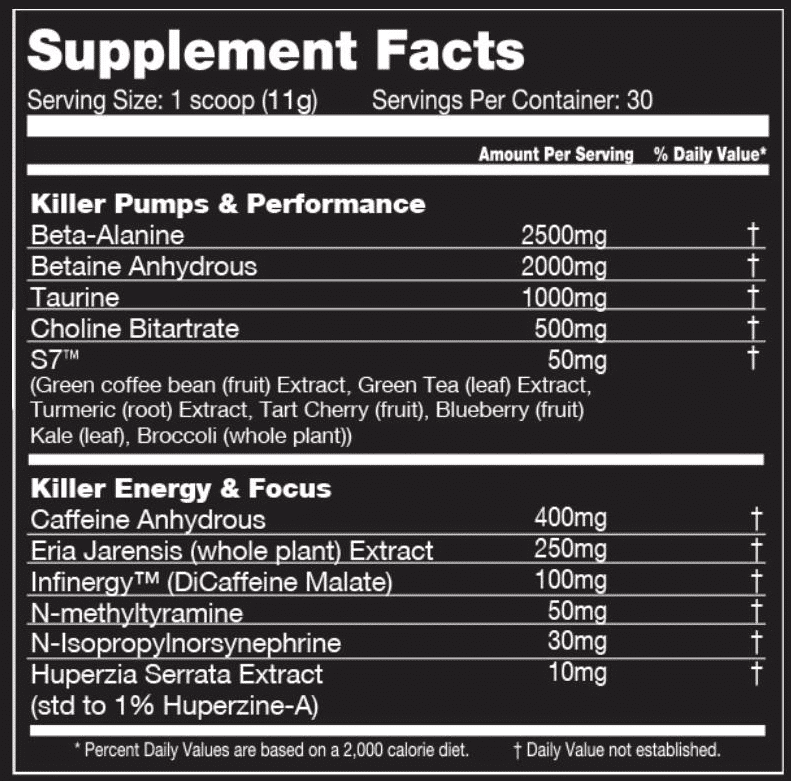 Directions:
Assess tolerance by consuming HALF OF A SCOOP in 4-6 ounces of water 30 minutes pre workout.
After assessing tolerance consume 1 full scoop in 8-10 ounces of water 30 minutes pre workout.
DO NOT EXCEED MORE THAN 1 FULL SERVING PER DAY.
Additional information
| | |
| --- | --- |
| Flavour | Sour Slaughter, Strawberry Murder-ita |