KODIAK SPORTS ATTACK (250g)
$58.95
Description
Kodiak Sports Attack
Kodiak Sports Attack named our pre-workout Attack for good reason…it will have you hitting the iron with full intensity from the minute you step in the gym until you pump out your last rep. This isn't your run of the mill pre-workout that over promises and under delivers. When we say Attack will give you intense energy, skin splitting pumps, and razor sharp focus WE MEAN IT. * After all the proof is in the pudding. Take a close look at Attack's fully transparent label and you will find research validated, time tested ergogenic aids dosed at clinical levels combined with cutting edge compounds that will give the term total domination a whole new meaning. From top to bottom Attack is the most advanced, hardest hitting pre-workout packed with only the best ingredients.
Kodiak Sports Attack ANIMALISTIC PRE-TRAINING AMPLIFIER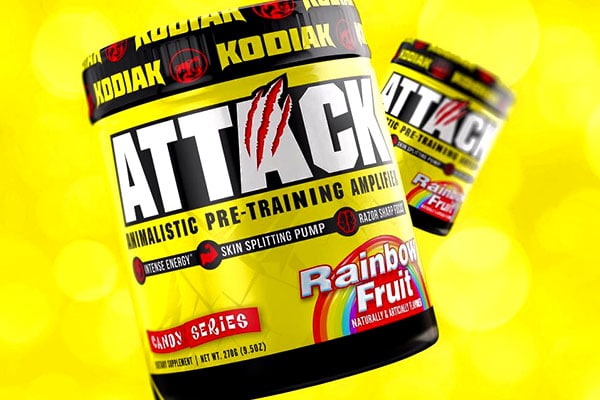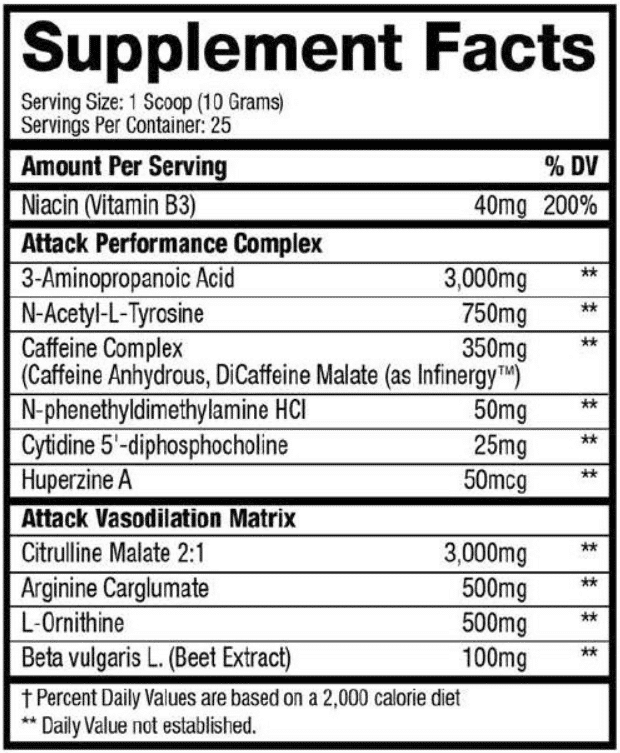 Kodiak Attack should be taken 20 minutes before working out. Simply mix 1 scoop with water, shake it up, and drink away! For best results, take Kodiak Attack at least 1 hour after your pre-workout meal on a half-empty stomach.