Sale!
LEAN RESOLUTION STACK
$286.85
Description
Lean Resolution Stack
If wanting to build quality muscle mass try our Lean Resolution Stack.
Rivalus Rival Whey
Rivalus Rival Whey 100% whey protein recipe blends high-purity whey isolate (primary protein source, BTW), ultra-filtered whey concentrate, and speedy whey hydrolysate to provide an exceptional balance of clean macros, great taste, unsurpassed quality, and bang for your hard-earned buck. So good it should have been called UNRIVALED WHEY.
Whey is amongst the most popular protein sources for athletes – and for good reason. Whey proteins are highly digestible, rich in all the essential amino acids (including the three BCAAs), and have a thin consistency that is exceptionally drinkable.
Rivalus Rival Whey
24 g fast-acting protein.
Made with 100% whey protein.
#1 protein source = whey protein isolate.
Over 5 g BCAAs (leucine, isoleucine, valine.
Enzyme blend.
Little fat or sugar.
Instantized to mix up quickly, fully, and easily.
No banned substances – safe for sport.
Whey Protein Concentrate (WPC)
Created from the by-product of the cheese making process, WPC is manufactured through the filtration of whey milk, whereby the removal of carbohydrates and fat occurs in order to maximise the levels of protein left over. WPC yields a fantastic amino acid profile, is digested at a moderate speed, tastes creamy and still contains maximum levels of health promoting immunoglobulins and bacteria.
Whey Protein Isolate (WPI)
Following on from the creation of WPC, WPI goes through further filtration in order to strip out maximum levels of fats, which leaves it with a higher protein percentage than WPC, a higher BCAA percentage and traditionally a faster digesting more watery mouthfeel.
WPI is considered to be the industry standard for whey protein purity and contains upwards of 90g of protein for every 100g of raw powder.
Whey Protein Hydrolysate (HWPI)
HWPI in simple terms is the pre-digested and broken down version of WPI, whereby the long amino acid chains found in WPI are broken down and 'cleaved' into 2 and 3 amino acid chains known as dipeptides and tripeptides. This process makes the amino acid uptake into the blood much faster due to the ease of digestion.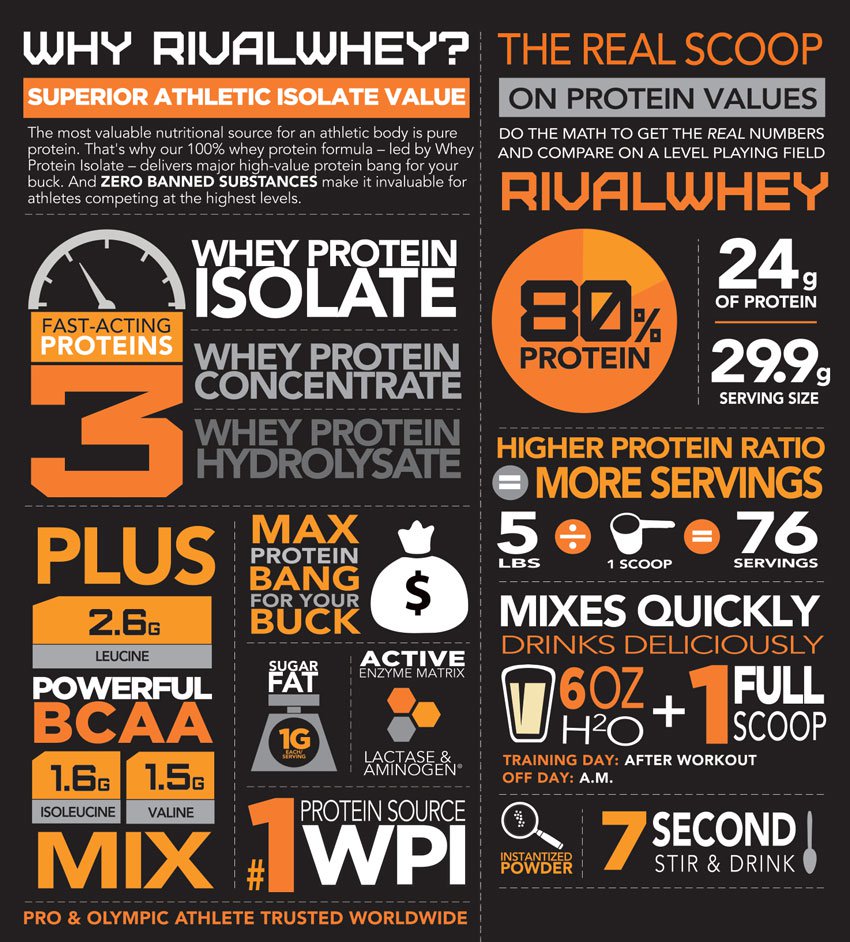 The Genius Brand Genius Muscle Bulider
30 Days of muscle Building with The Genius Brand Genius Muscle Builder  – By scientifically engineering the optimization of every aspect required for muscle growth, we can guarantee results that are fully realized in your performance.
INCREASE POWER & ENDURANCE IN 7 DAYS – In a clinical trail at the University of North Carolina on key ingredient: Peak02, 7 days is all it took to see a substantial increase in performance.
HEALTHY MUSCLES. HEALTHY LIFE – Build ageless muscle without altering hormone function. With Genius, it's never too late to build quality muscle. By combing HMB with Vitamin D, we've unlocked a unique synergy for improved strength, mobility and stronger bones to withstand activity
HUMAN TESTED & HUMAN APPROVED – Our 100% transparent formula contains ingredients that have been subject to 10+ clinical trials. With absolutely no banned substances, Genius Muscle offers a smart (and legal) solution for athlete advancement
Results may vary from person to person
These statements have not been evaluated by the Food and Drug Administration. This product is not intended to diagnose, treat, cure, or prevent any disease.
We make no 'therapeutic claims'. Therapeutic goods are broadly defined by the TGA as products for use in humans in connection with:
• preventing, diagnosing, curing or alleviating a disease, ailment, defect or injury
• influencing inhibiting or modifying a physiological process
• testing the susceptibility of persons to a disease or ailment
• influencing, controlling or preventing conception
• testing for pregnancy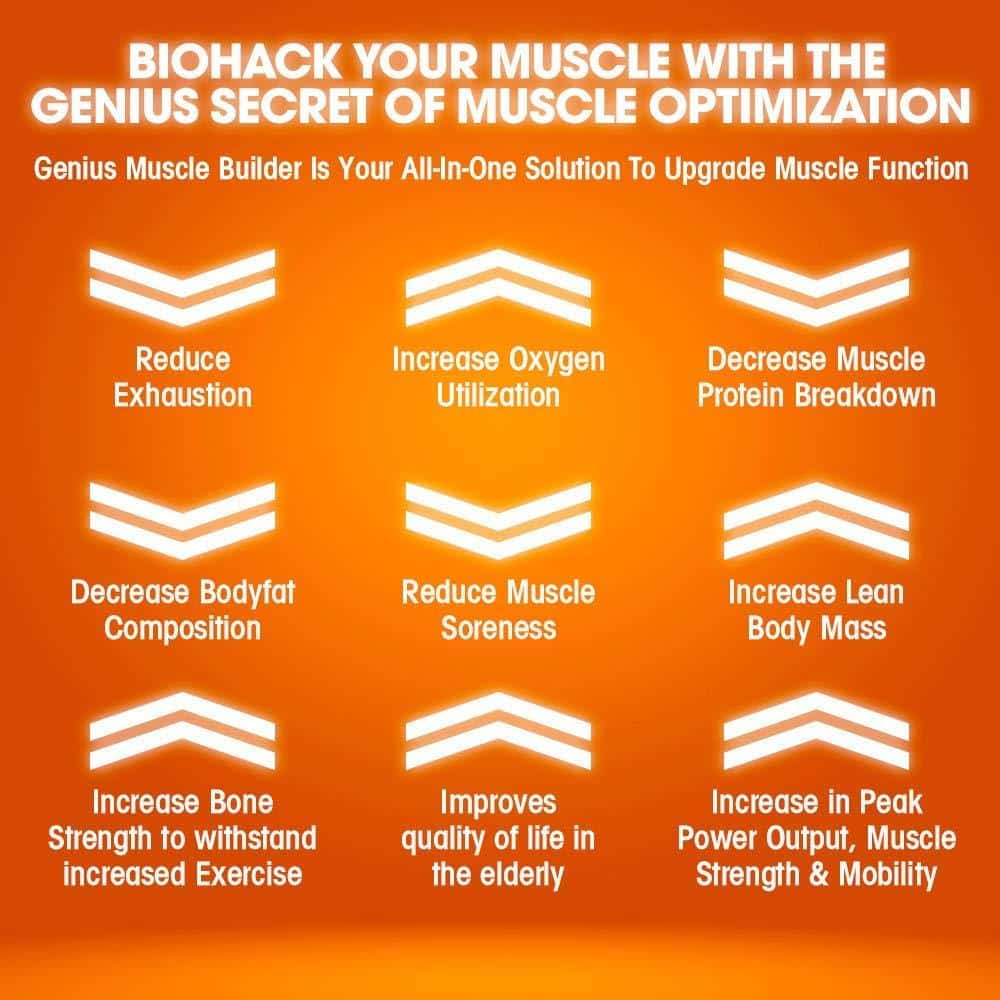 Ultimate Nutrition Glutapure
Ultimate Nutrition Glutapure is the finest L-glutamine supplement available on the market today. Because l-glutamine is essential for maintaining muscle mass and encouraging growth, athletes have praised this product for its effectiveness.
Glutamine is the most abundant amino acid in the body, comprising more than 60% of the free amino acid pool in skeletal muscle, and greater than 20% of total circulating amino acids. During stressful situations (i.e. heavy resistive weight training) the body can lose a large amount of glutamine. A loss of glutamine during exercise may be a signal for protein catabolism (muscle breakdown). Glutamine supplementation has been shown to prevent the loss of body mass through the positive role glutamine plays in protein synthesis and its action as a potent anabolic agent. When muscle glutamine levels are restored in a positive nitrogen balance, muscle synthesis can return to a normal rate.
Supplemental L-glutamine may help reduce muscle soreness and rebuild muscle tissue.

Rivalus Rival Whey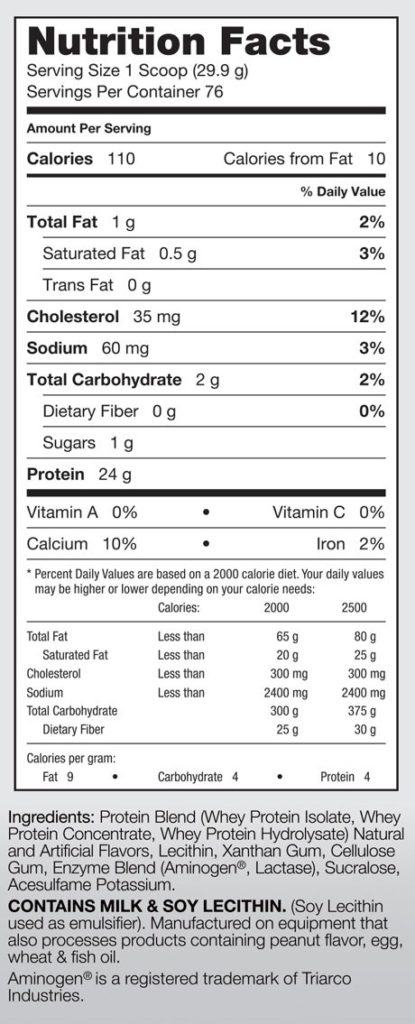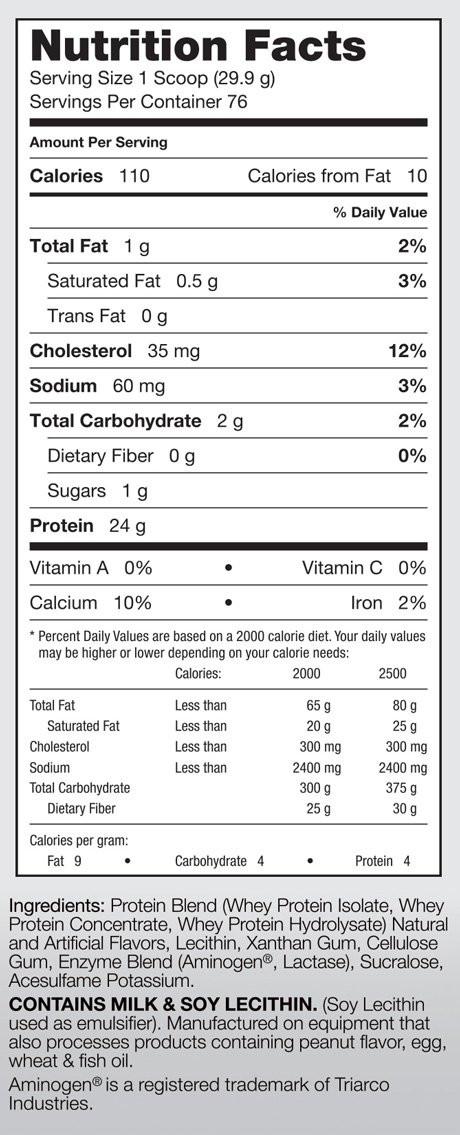 DIRECTIONS:
Add 1 scoop of RIVALWHEY™ to a glass or shaker cup filled with 6 ounces of cold water. Stir or shake for a few seconds until powder is fully dissolved. Enjoy. Tip: Blend RIVALWHEY™ with 4-6 ounces of nonfat milk or milk alternative and 4 ice cubes for a more milkshake-like texture.
BEST TIME TO USE:
After workouts or mid-morning.
ALLERGEN INFO:
CONTAINS: MILK AND SOY INGREDIENTS
USAGE:
After workouts, mornings, or afternoons.
*Per serving. Amino acids are naturally occurring and values are approximated. Information varies by flavor. Refer to nutritional, ingredient, and allergen information for complete details.
The Genius Brand Genius Muscle Bulider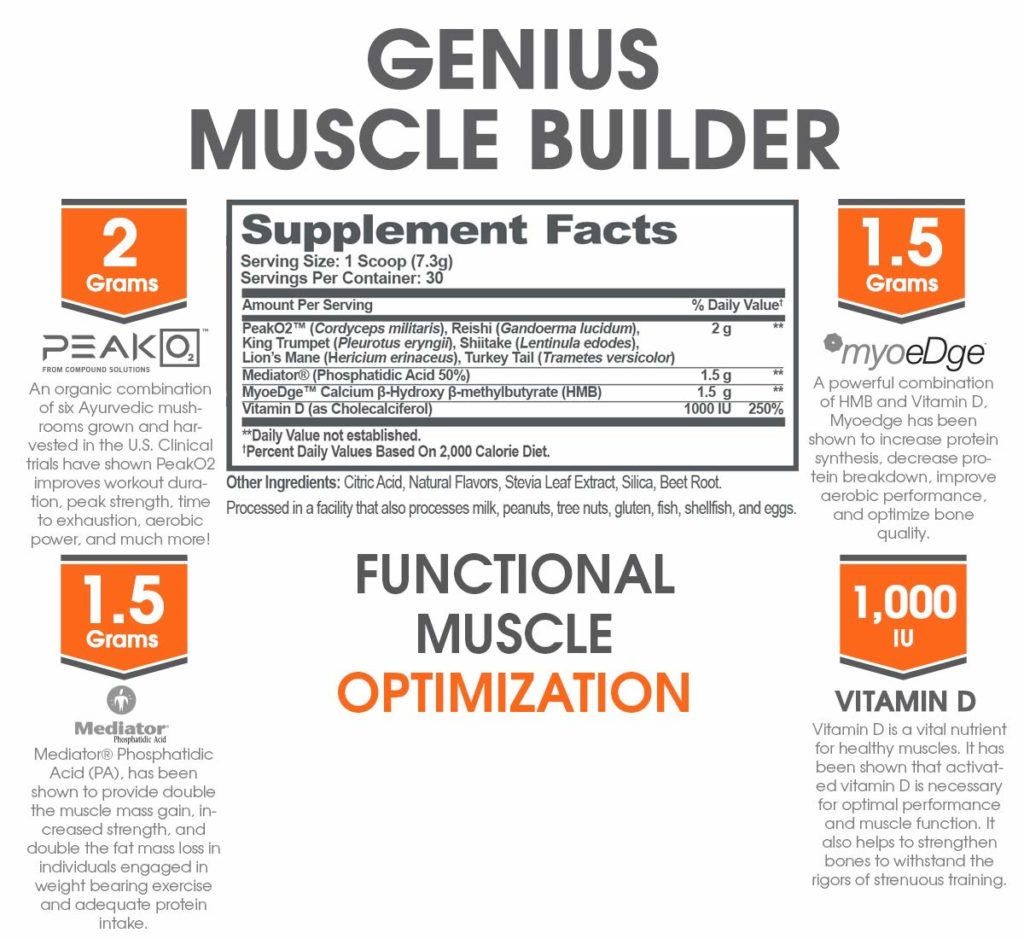 Ultimate Nutrition Glutapure

Additional information
| | |
| --- | --- |
| Genius Muscle Builder | Strawberry Vanilla Cream |
| Ultimate Glutamine 1kg | Unflavored |
| Rival Whey 2.27kg | Banana & Cream, Blueberry, Chocolate, Chocolate Peanut Butter, Cookies & Cream, Glazed Donut, Mint Choclate Chip, Soft Serve Vanilla, Strawberry |