LIBERTY LABZ STAND THE F%#K UP (180g)
$66.95
Description
Liberty Labz Stand The F%#K Up
Liberty Labz Stand The F%#K Up is Packed with neuroenhancers like N-Phenylethyldimethylamine HCl  one scoop will give you sharp mental clarity and an eagle-eye focus like no product has before. Add in the patented Hydromax for superior muscle pumps, and you have a pre-workout that will keep you flying in the gym stronger for longer.
Beta-alanine – Backed by dozens of studies, this well-researched compound is a precursor to the acid buffer system in muscles, leading to less soreness and better athletic performance.
Hydromax – This concentrated form of glycerol helps to push water into muscles, leading to superior hydration and muscle growth.
N-Phenylethyldimethylamine HCl – A trace amine that provides amazing energy and focus by increasing brain monoamines: dopamine and noradrenaline.
Astragin – A highly purified extract of two botanicals from Chinese medicine that combine to boost absorption of other compounds, making everything formulated with it work better faster.
One of the ingredients that truly makes this formula stand out is Astragin – a patented, purified, and highly concentrated botanical duo that increases absorption and improves bioavailability of other compounds – a perfect addition to any formula! With this ace ingredient, our precision formula of mental stimulators and performance enhancers with get supercharged for unparalleled effectiveness. Next time you walk into the gym, bring a weapon powerful enough to defend your rights to life, liberty, and the pursuit of gains.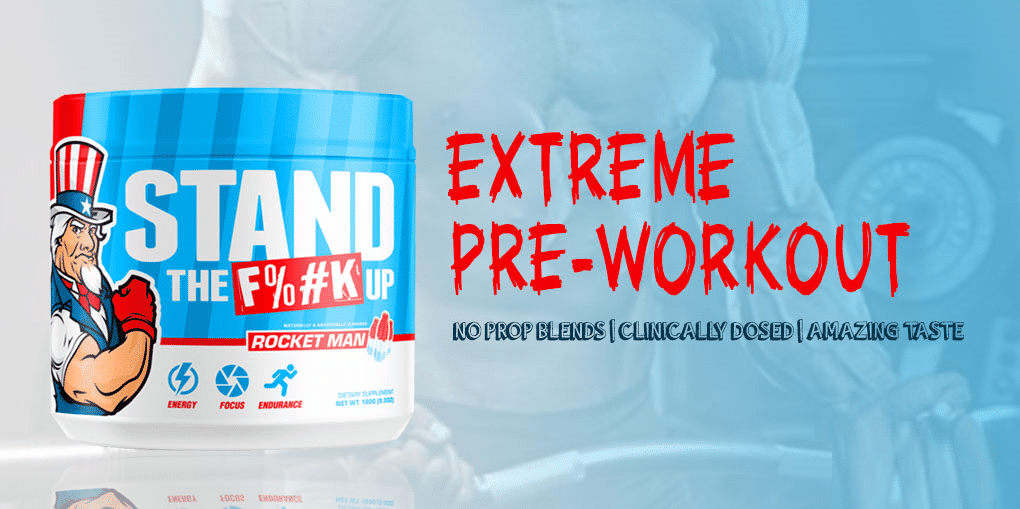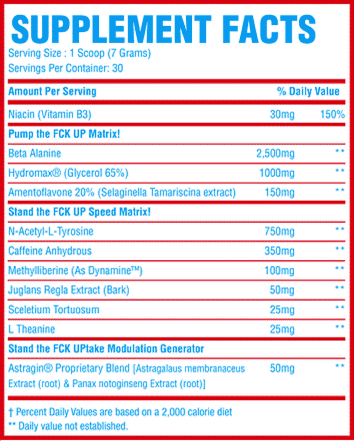 Directions:
Take one serving (1 scoop) mixed with 8-10 fl. Oz of water 20-30 minutes before your workout or pior to engaging in a third world war.