Magnum Nutraceuticals Volume (120 Capsules) Pump Intensifier
$48.95
Description
Magnum Nutraceuticals Volume
Magnum Nutraceuticals Volume are designed to promote nitric oxide production to maximize your muscle pumps. Formulated with clinically dosed and award-winning ingredients, Volume will improve your vasodilation, blood flow, exercise efficiency, and focus.
Designed with maximum absorption capsule technology, Volume Capsules are simple to stack, stimulant-free, and begin to work within minutes. By increasing your nitric oxide production while also reducing your body's ability to diminish nitric oxide, Volume Capsules provide fun, skin-splitting pumps that last for hours. Enhance your workouts and experience the most massive muscle pumps of your life with Volume Capsules!
Amplify Muscle Pumps
Maximize Nitric Oxide Production
Enhance Oxygen & Blood Flow
Increase Mental Focus
Improve Exercise Efficiency
**These statements have not been evaluated by the Therapeutic Goods Administration. This product is not intended to diagnose, treat, cure or prevent any disease. Please consult a qualified professional before undertaking any health, fitness or dietary program.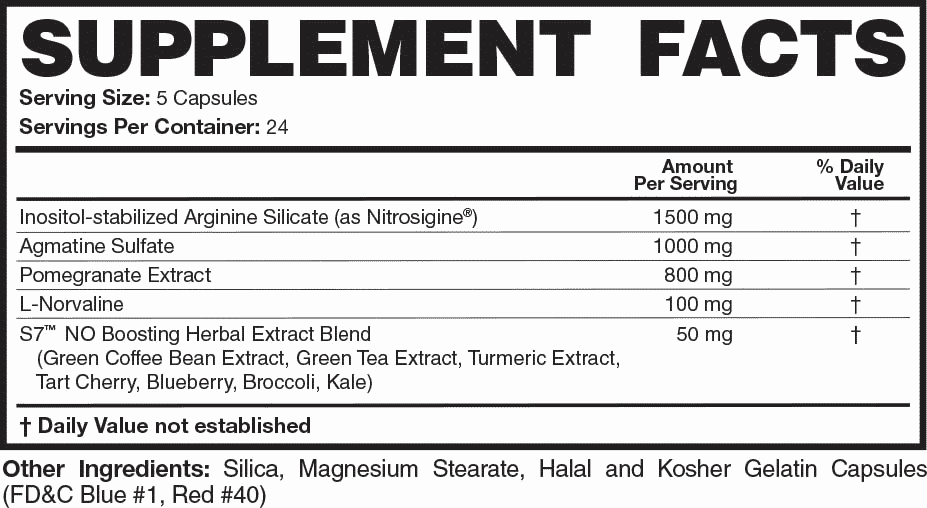 Directions: Take 5 capsules 20 to 30 minutes prior to training. Magnum Volume should only be used on training days.