MAMMOTH BURN (240g)
$74.95
Description
Mammoth Burn
Mammoth Burn was designed to be used by both men and women who are looking to take their fat loss to the next level. Regardless if you are a business professional, an elite athlete, or anyone in between, the benefits from BURN can be achieved by everyone. Those looking to use BURN can experience an increase in energy, enhancement of mood, improvement with fat-burning, a boost in metabolism, reduction of fatigue, and an overall better motor performance.
Mammoth Burn is an extremely potent and advanced thermogenic that must be respected. The precise ingredients found in BURN work synergistically to help increase your metabolism and aid with melting away your stubborn body fat. This powerful formula can assist you with your weight management goals through the convenience of an easy to mix powder that is both delicious and refreshing!
If your goal is to lose weight and drop body fat, BURN is the perfect companion to your healthy lifestyle. By utilizing the scientifically-backed formula found in BURN, you can take your weight management to the next level.
With the convenience and uniqueness of a powder, you have a delicious treat to help boost your metabolism and get you through the most grueling days and workouts with increased energy and drive.
BURN helps keep your metabolism revving by utilizing your own fat stores as fuel. With BURN, the shredded look you are trying to achieve is closer than you imagined.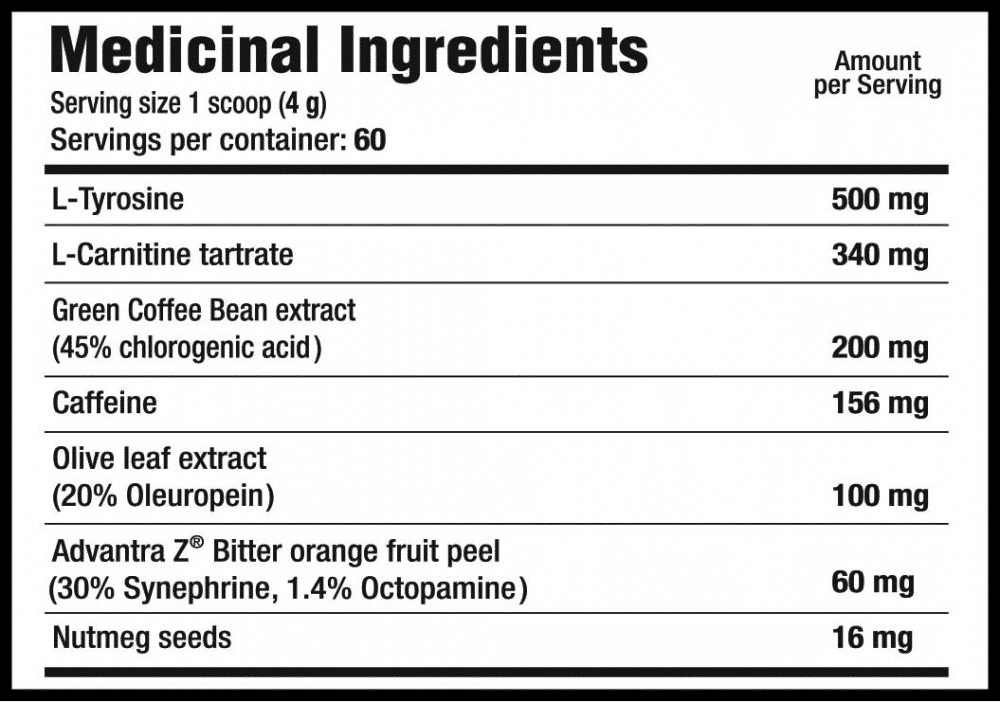 Directions:
Recommended Dose: Adults combine 1 scoop (4g) with 6-8 oz of water mix well and drink with a meal. Take 2-4 hours prior to exercise. Use twice daily for optimal benefits.
Recommended Duration: Consult a health care practitioner for use beyond 8 weeks.
Additional information
| | |
| --- | --- |
| Flavour | Fruit Punch, Green Apple |