MHP XPEL STICK PACKS (Box/20 x 7.6g)
$44.95
Description
MHP Xpel Stick Packs
XPEL Stick Packs are a potent herbal diuretic that is formulated to eliminate excess water retention. Properly balanced with vital electrolytes, Xpel Stick Packs guard against cramping and help maintain muscle performance. XPEL is the perfect supplement for special occasions, such as weddings, reunions, competitions, photo shoots or a day at the beach.
For over a decade, millions of Americans have chosen Xpel to help them shed unwanted water weight fast. This unique formula works to rapidly reduce bloating and support weight management, making it the perfect supplement for special occasions.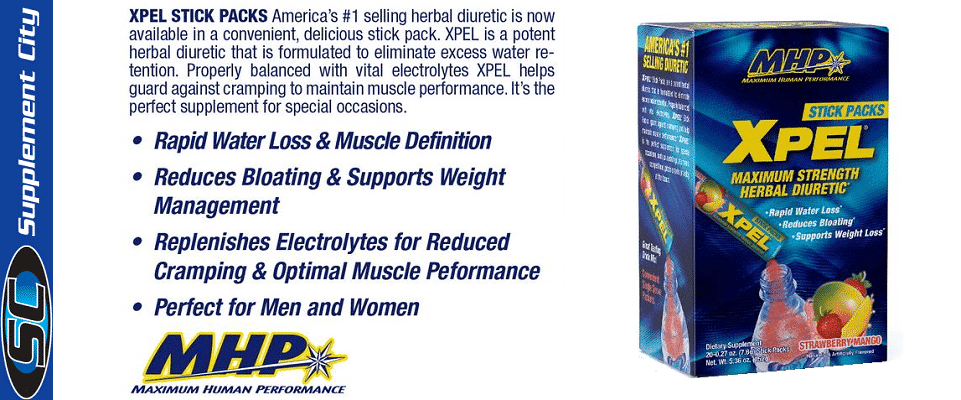 **These statements have not been evaluated by the Therapeutic Goods Administration. This product is not intended to diagnose, treat, cure or prevent any disease. Please consult a qualified professional before undertaking any health, fitness or dietary program.