MUSCLE NATION DESTINY (195g)
$58.95
Description
Muscle Nation Destiny is a marvellous supplement that helps your weight goals and assists mental production. Destiny was produced to boost your focus, performance and body goals.
Destiny is formulated with the most efficient and utilised fat metaboliser Acetyl L-Carnitine and it has 1,800 mg per scoop. With added ingredients to quicken the fat burning process, It may boost your metabolism while suppressing appetite, as well as improve mood, focus and energy during the day (no crash).
This supplement can be taken as a pre-workout in a single or double serve (2 serves = more energy).
Destiny is formulated with nootropics. Nootropics are categorised as "smart drugs". Alertness, focus and an enhanced mental capacity are what one can expect. With consistent mental clarity, sharp thinking and an upbeat feeling, you'll remain focused and happy throughout the day, especially during your workouts.
Key Features
30 servings
1,800mg Acetyl L-Carnitine
12 key ingredients to help you
Not over-caffeinated, 150mg per scoop
No heavy stimulants
No jittery feeling or anxiety
No tingles like other pre-workouts
Gluten-Free
Vegan friendly
**These statements have not been evaluated by the Therapeutic Goods Administration. This product is not intended to diagnose, treat, cure or prevent any disease. Please consult a qualified professional before undertaking any health, fitness or dietary program.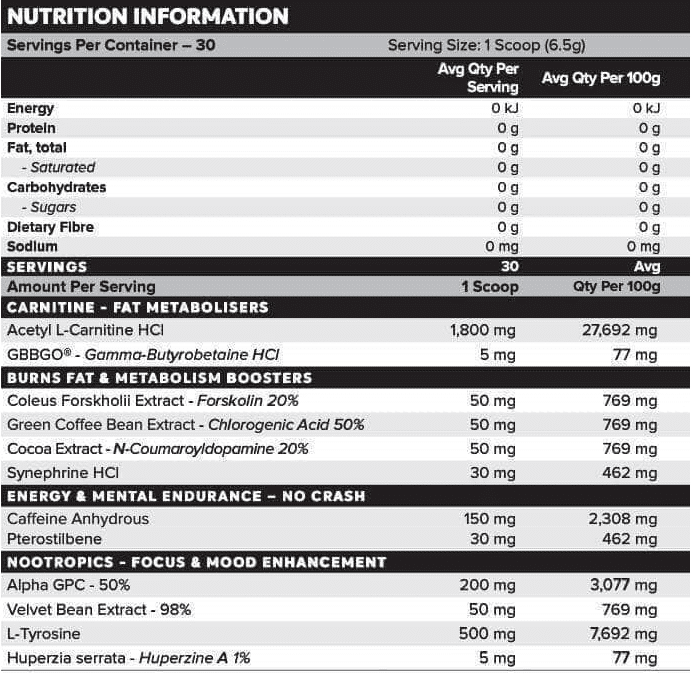 Directions:
Mix in a shaker with 400-500mls of cold water, and enjoy!
Available in a variety of delicious flavours – there's something for everyone.
Additional information
| | |
| --- | --- |
| Flavour | Green Melon, Red Candy Sticks, Sour Watermelon |