MUSCLE NATION PLANT PROTEIN (560g)
$48.95
Description
Muscle Nation Plant Protein
Muscle Nation Plant Protein is not only good for your digestive system, it is also fantastic on your taste buds!
Perfect in the morning or as a snack anytime to keep you full, satisfied and reduce cravings.
Each serve is packed with 20g of protein and full of vitamins, minerals and antioxidants from a high quality roasted peanut protein.
Muscle Nation embraced gut health ingredients which make their Plant Protein free from gluten, dairy (no lactose) and anything artificial. High in fibre to make you feel fuller for longer and improve digestive health.
Due to its high protein content, this is also suitable to use post-workout after a hard training session to boost muscle protein synthesis and recovery.
Key Features:
Vegan Friendly
Amazing Taste! Very smooth & creamy.
20g of Protein per serving
100% Natural, Non-GMO
**These statements have not been evaluated by the Therapeutic Goods Administration. This product is not intended to diagnose, treat, cure or prevent any disease. Please consult a qualified professional before undertaking any health, fitness or dietary program.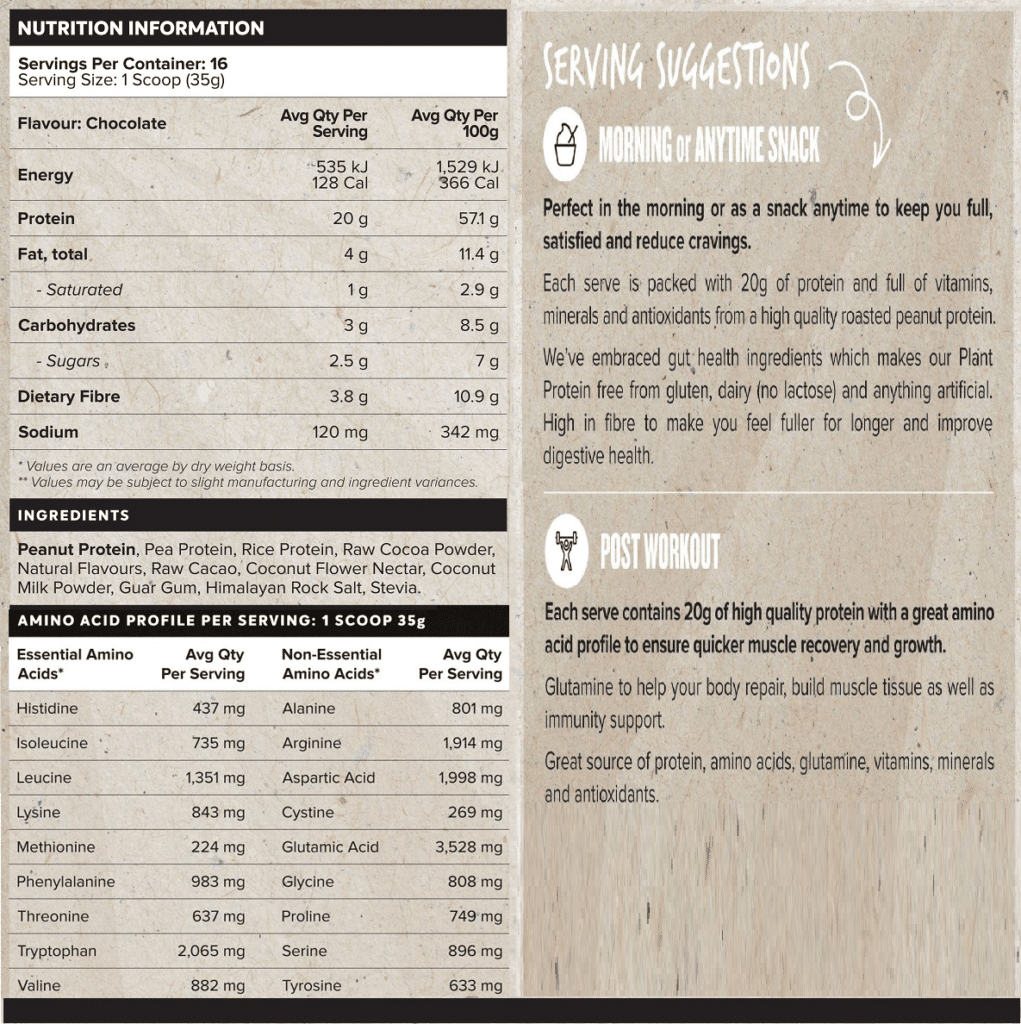 Directions of Use: 1 heaped scoop (35g) in a shaker with 250 – 300mL (depending on your taste preference) of cold water and shake well.

ALLERGEN WARNING: This product contains peanuts which is a known allergen. Traces of tree nuts and soy may be present, as our plant based proteins are manufactured in a facility that also processes these ingredients.