Musclesport Beta Alanine Revolution (320g)
$48.95
Description
Musclesport Beta Alanine Revolution
Musclesport Beta Alanine Revolution is a lactic acid buffer that increases training capacity giving you the ability to train harder and longer. Physical activity cause your body to produce lactic acid. Beta Alanine works by increasing carnosine levels, which in turn, works as a muscle buffer by soaking up extra hydrogen ions. Beta-Alanine has been shown to increase strength, power output, endurance, exercise capacity, and delay the onset of neuromuscular fatigue.
**These statements have not been evaluated by the Therapeutic Goods Administration. This product is not intended to diagnose, treat, cure or prevent any disease. Please consult a qualified professional before undertaking any health, fitness or dietary program.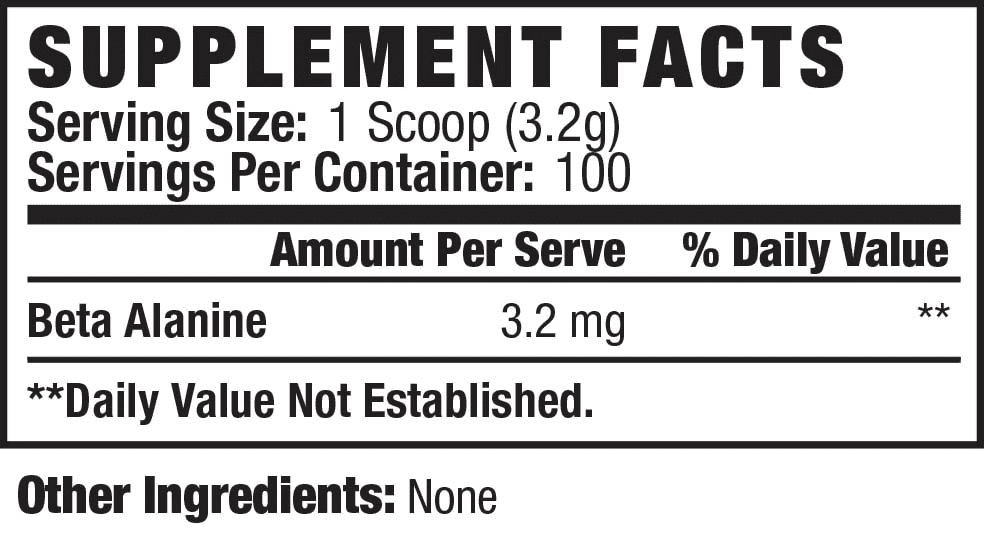 Directions:
As a dietary supplement, mix one serving of 3.2 grams (one scoop) with your preworkout beverage or 20 minutes prior to your workout. For best results, use this product with a proper diet and exercise program.