MUSCLESPORT CARNISLIM (90 Capsules) BLACK SERIES
$58.95
Description
Musclesport Carnislim
Musclesport Carnislim™ the most potent, stimulant-free, fat and weight loss solution on the market today.
Maximizing fat loss and achieving a lean, hard physique requires putting in the work at the gym and in the kitchen. However, sometimes even the best exercise and diet programs need an additional push.
Using a unique combination of efficaciously dosed powerful thermogenics, metabolism boosting compounds, and lipolysis-inducing agents, CarniSlim™ provides you with the most comprehensive solution to incinerate fat and amplify calorie burn.
L-Carnitine Tartrate and conjugated linoleic acid (CLA) are two ingredients in CarniSlim™ that support the breakdown of fat to be used by the body for energy. In fact, the research shows that these ingredients can enhance fat oxidation (burning) not only during exercise but at rest as well.
Furthermore, emerging evidence suggests that carnitine and CLA may reduce muscle damage caused by training and help build lean mass. To top off this comprehensive fat burning formula, we added Green Teat Extract; shown to massively ramp up the body's metabolism.
1000mg L-Carnitine Tartrate – Essential for transporting long-chain fatty acids from the cytosol into the mitochondria for subsequent fat breakdown and energy production. L-Carnitine has also been shown to reduce exercise-induced muscle damage, muscular fatigue, and reduce soreness.
1000mg CLA – Verified time and time again by rigorous scientific research to activate mechanisms preliminary to thermogenesis and fat oxidation, while simultaneously showing the capacity to aid muscle development.
100mg Green Tea Extract – This extract contains high amounts of catechins, including EGCG which helps with the metabolism of fat at rest and during exercise performance.
CarniSlim™ is the pinnacle of non stim weight and fat loss supplementation. The clinically dosed ingredients create a synergistic combination, working together to make your dieting and training efforts more effective.
With CarniSlim™, you don't need to worry about cutting through all the bull; MuscleSport has done that for you with our fully transparent label!
All that's left to do is let CarniSlim™ cut through the fat.
HIGH POTENCY FATTY ACID METABOLIZER*
The most comprehensive solution to incinerate fat & amplify body heat production*
99% stimulant-free
Enhances fat oxidation at rest & during exercise*
Contains powerful thermogenics & metabolism boosting compounds*
May reduce exercise-induced muscle damage*
May help build lean mass*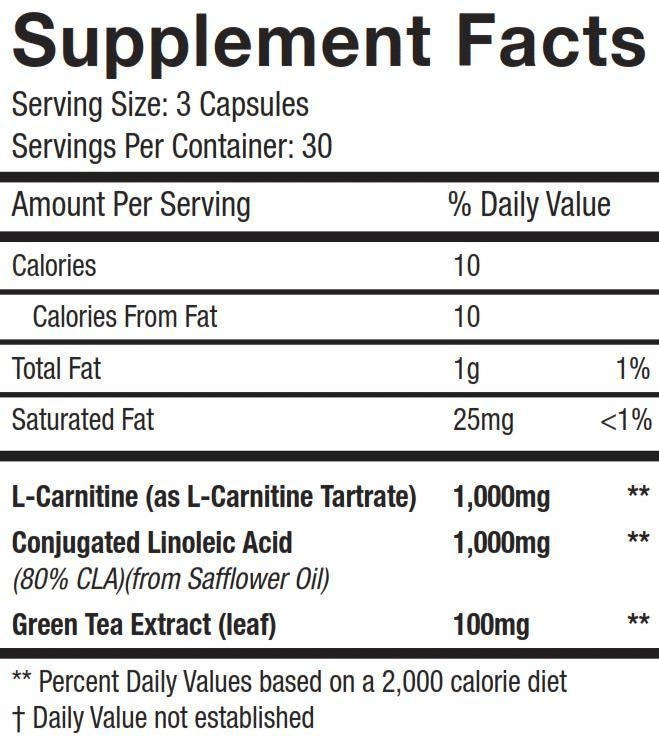 Directions: Take one serving (3 Capsules) up to three times daily, preferably with a meal or use as directed by a physician or licensed nutritionist.