MYOBLOX ILLA REDRUM EDITION (464g)
$59.95
Description
Myoblox Illa Redrum Edition
Myoblox Illa Redrum Edition Utilises exclusive peptide technology from the eastern bloc,  Myoblox are becoming more well known for their quality and unorthodox formulas. MyoBlox proudly use a one of a kind recovery formula composed of micro-peptide infused fermented BCAA's (Micraminos™). Packed with Himalayan pink salt, non-gmo coconut water powder and Albion® minerals (the worlds leader in mineral innovation) to keep your body hydrated for performance. Illa contains the highest quality of recovery and replenishing specific nutrients under one lid. Elevate stamina strength, muscle gains and recovery to the next level with ILLA. Replenish. Rebuild. Recover.
MORE GAAAINZ! REDRUM SERIES introduces its 5th Generation Zombie Blood! Handcrafted and hand numbered in limited quantities, this special edition formula is composed of critical essential amino acids (which includes BCAA's) and electrolytes for true muscle recovery, hydration and stamina! CAN'T STOP. WON'T STOP.
Benefits
ESSENTIAL AMINO ACIDS
MUSCLE RECOVERY
STAMINA & HYDRATION
STRENGTH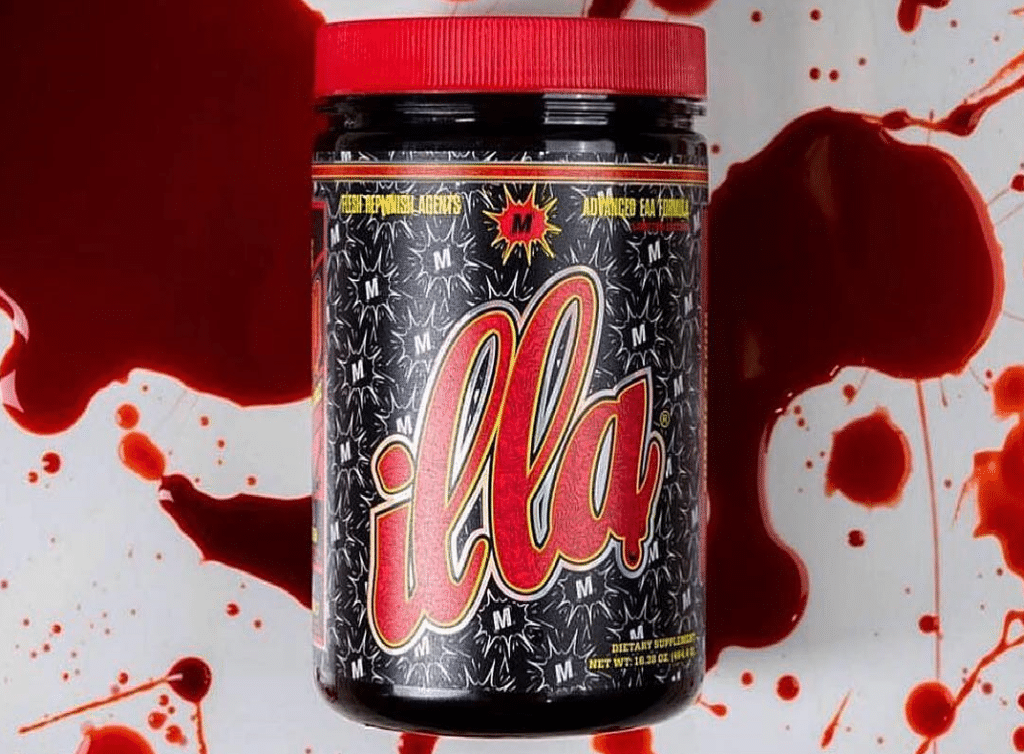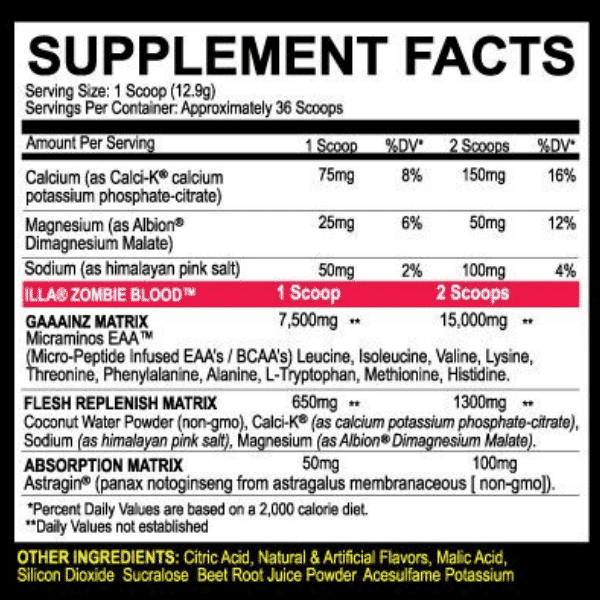 Directions: As a dietary supplement, mix one level scoop of ILLA with 8-16 fluid oz of ice cold water. ILLA can be consumed before, during or post training and between meals to support recovery and fuel physical performance. On non-workout days consume one level scoop morning, noon, or night. After consuming ILLA post-workout, wait at least 20-30 minutes before consuming typical post-workout protein shake or meal.