MYOBLOX LOCO (428g)
$68.95
Description
Myoblox Loco
Myoblox Loco is paving the way for the new class of pre-workout powders, LOCO is truly a work of art. With over 17 grams of actives per full dose, utilizing only the finest sourced ingredients each in their respected doses of psychoactives, nootropics, muscle primers and our new Micro-Peptide Technology (BLOX) for true effectiveness, this top-shelf pre-workout super powder is bringing efficacy back to the industry. A pre-workout connoisseur and pioneer driven by quality, it was only right to create a precise and potent pre-workout formula of ultra-premium caliber. Delivering what the pre-workout genres lack, LOCO is a one of a kind formula dosed according to each ingredient in their effective amount.
Tunnel Vision Focus
Explosive Strength
Incredible, Clean Energy
Dense Muscle Pumps
Myoblox is known for sourcing some of the most effective ingredients available to give you the best results on their products & their flagship pre-workout Loco is no different. Here is what is so good about Loco:
Betaine Anhydrous 3g: Highly studied ingredient that has been shown to increase muscular power, anaerobic capacity & cellular energy levels.
Beta Alanine 2.5g: Buffers the build-up of fatiguing metabolic by-products by increasing muscle carnosine levels. Train harder, for longer.
Glycerol Monostearate 1g: a great ingredient for cellular hydration and muscle pumps.
Magic Matrix 972mg: This is where the energy component in Loco comes from. Featuring ingredients such as Acetyl L-Tyrosine, RealCaf™, Synepherine and Halostachine + More. This combination of ingredients gives an incredibly euphoric, clean energy, without feeling jittery or uncomfortable.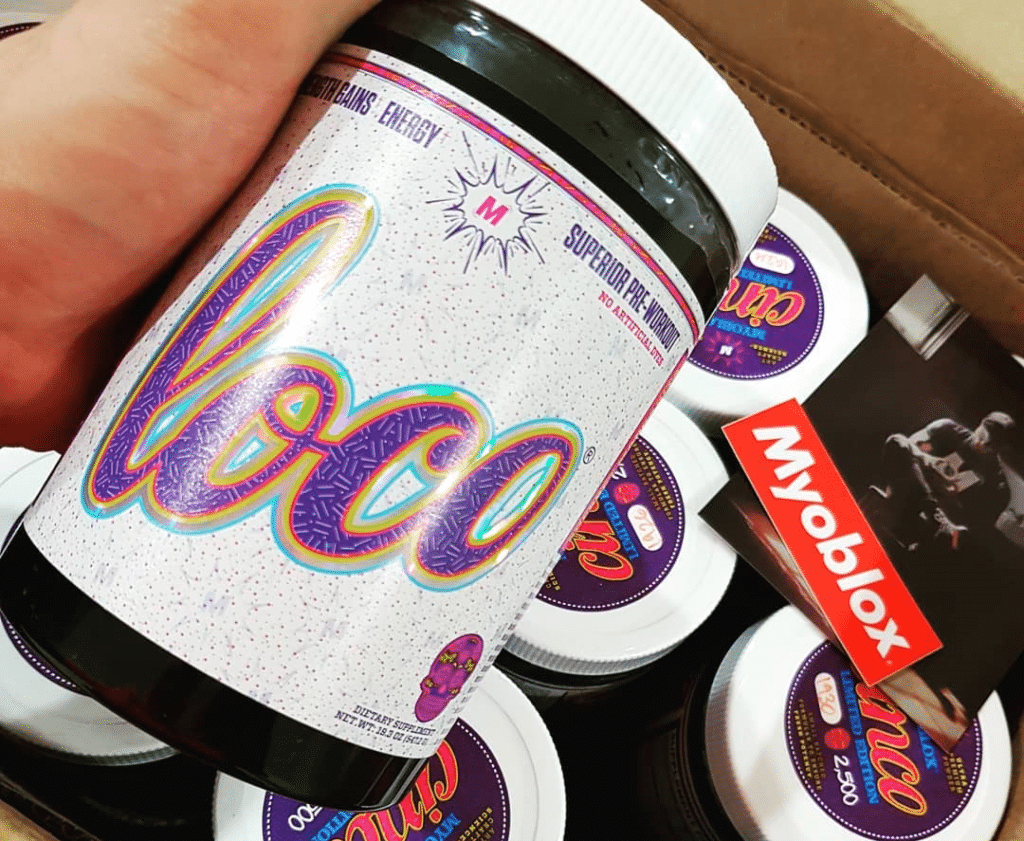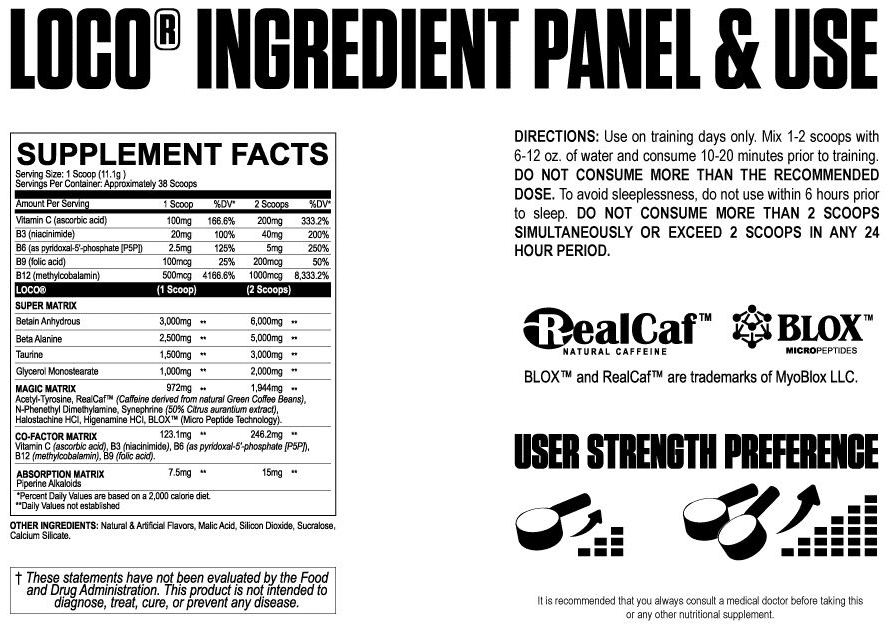 Directions
Use on training days only
Mix 1 – 2 scoops in 250ml of water and consume 10-20 minutes prior to training
Do not consume more than the recommended dose