MYOBLOX LOCO 7.0 (325g)
$68.95
Description
Myoblox Loco 7.0
Myoblox Loco 7.0 is an ultra-premium, high-quality complete pre-workout. Myoblox has surged in popularity of late and it is easy to see why. Here is what you can expect from Loco 7.0:
Tunnel Vision Focus
Explosive Strength
Incredible, Clean Energy
Myoblox is known for sourcing some of the most effective ingredients available to give you the best results on their products & this pre-workout is no different. Here is what is so good about Loco 7.0:
Betaine Anhydrous 3g: Highly studied ingredient that has been shown to increase muscular power, anaerobic capacity & cellular energy levels.
Beta-Alanine 4g: Buffers the build-up of fatiguing metabolic by-products by increasing muscle carnosine levels. Train harder, for longer.
Magic Matrix 2610mg: This is where the energy component in Loco comes from. Featuring ingredients such as L-Tyrosine, RealCaf™, Velvet Bean Extract, elevATP®, Synepherine, Halostachine + More. This combination of ingredients gives an incredibly euphoric, clean energy, without feeling jittery or uncomfortable.
If you are looking for a superior quality pre-workout where the ingredients back up the taste and mixability, look no further then this product.
What Is Different About This Version Of Loco?
Added 1g extra of Taurine
Lowered Beta-Alanine to 4g to suit those who are sensitive
Added Mucuna Pruriens to boost mental focus and euphoria
Added elevATP® to improve muscle power and performance
Rest assured, these changes are for the better and you will not be disappointed.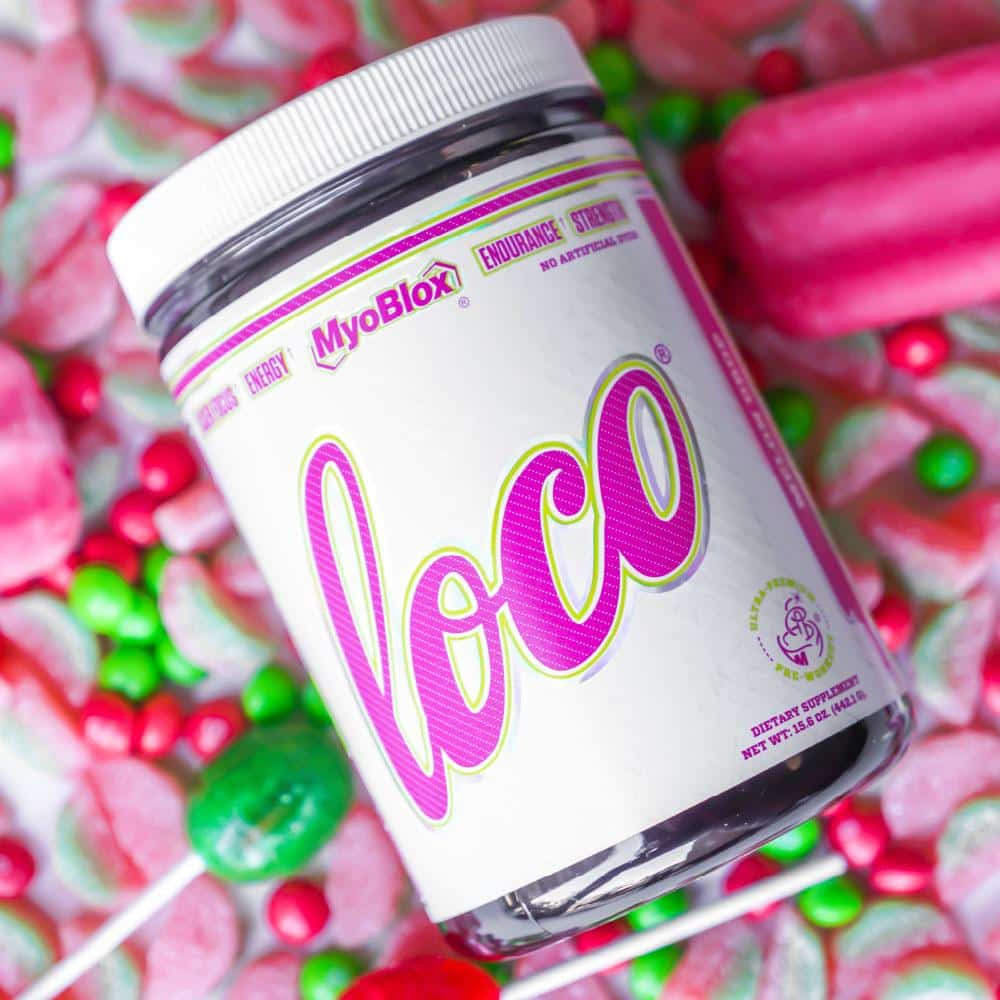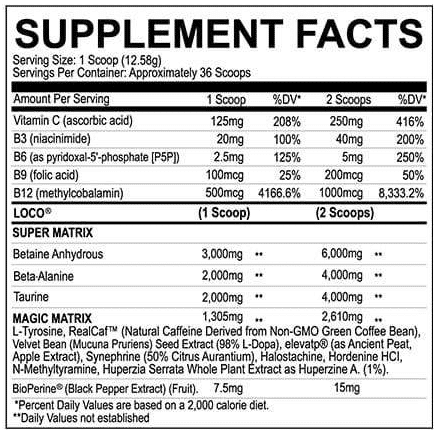 Directions
Use on training days only
Mix 1 – 2 scoops in 250ml of water and consume 10-20 minutes prior to training
Do not consume more than the recommended dose