Now Vitamin C Crystals (454g)
$49.95
Description
Now Vitamin C Crystals
Now Vitamin C Crystals is a 100% Pure Pharmaceutical Grade Antioxidant Protection! Ascorbic Acid is another name for Vitamin C. Vitamin C is a popular antioxidant and one of the most widely used vitamins in the world. Fine Ascorbic Acid is a bioavailable form of Vitamin C in a powder form, Now Vitamin C Crystals can be combined with other powdered supplements or dissolved in liquid for easy ingestion.
Antioxidant Protection
100% Pure Powder
Pharmaceutical Grade (USP)
Vegetarian Product
ome scientific evidence suggests that consumption of antioxidant vitamins may reduce the risk of certain forms of cancer. However, FDA has determined that this evidence is limited and not conclusive.
Natural color variation may occur in this product.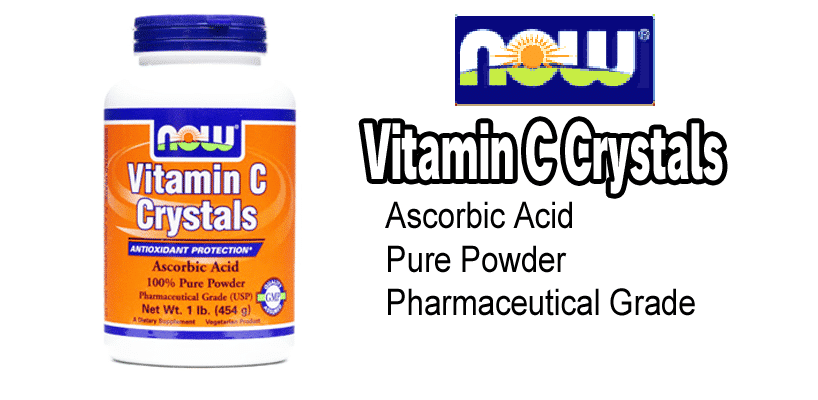 Supplement Facts:
Serving Size: 1/2 Level Teaspoon (2.25 g)
Servings Per Container: 201
Amount Per Serving:
Vitamin C (Ascorbic Acid) 2.25 g 3750%
Other Ingredients: None.
Contains no: sugar, salt, starch, yeast, wheat, gluten, soy, milk, egg, shellfish or preservatives.
Vegetarian/Vegan Product.
Suggested Usage: As a dietary supplement, take 1/2 level teaspoon 1 to 3 times daily, in juice or water.
Consider taking this product in combination with NOW Bioflavonoid Caps, Pycnogenol and Alpha Lipoic Acid.