NTEL NUTRA ACID9 (259g)
$69.95
Description
NTEL Nutra Acid9
NTEL Nutra Acid9 is the Amino Acid product of the future. Utilizing Amino9™, which is composed of a unique, clinically-substantiated blend of the nine essential amino acids, ACID9 is at the forefront of nutritional innovation. This amino acid blend contains what the body needs to optimize muscle protein synthesis (MPS).
ACID9 is designed to help bodybuilders, competitive athletes, and ANYONE leading an active lifestyle to improve strength and body composition.
Regular BCAA (Branch Chain Amino Acid) supplements will soon be a thing of the past!
The three branched-chain amino acids (BCAAs) are in EAAs. While BCAAs alone were shown to stimulate 22% more MPS than placebo, complementing them with all EAAs had a 50% better MPS than BCAAs alone.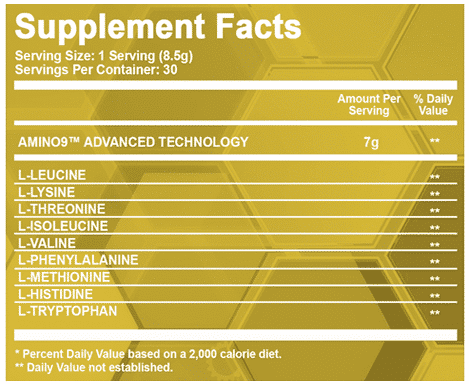 Directions: Take 1 scoop during weight training or any athletic event. On non-training days, Can be taken anytime on an empty stomach. Mix one scoop into approx. 17 oz. (500ml) bottle of water (2 cups). Shake or stir well. Take during workouts.
Additional information
| | |
| --- | --- |
| Flavour | Ocean Water, Sets on the beach, Strawberry Mojito |