NUTREX TRIBULUS BLACK 1300 (120 Capsules)
$29.95
Description
Nutrex Tribulus Black 1300
Nutrex Tribulus Black 1300 capsules are vegetarian vegan, and non-GMO. They are preservative free, allergen free, gluten free, sugar free and starch free. Each easy to open bottle contains 120 Capsules which is a full 60-day supply This natural herb lifts your testosterone levels, mood, and boosts performance. Powerful enhancer of your testosterone levels for post-workout benefits. MAXIMUM STRENGTH 1300mg is more potent than the leading Tribulus products of the market.
Increase Stamina, Energy and Libido
Male Sexual Enhancer
Natural, Safe & Non-Habit Forming Ingredients
Maximum Strength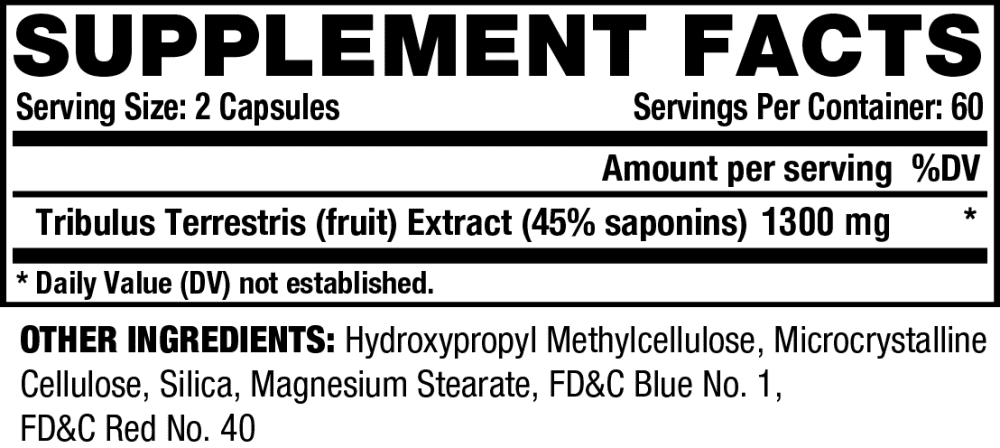 Suggested Use:
Take 2 capsules once a day with water. This product can be taken with or without food. Use daily for best results.
Warnings:
This product is intended to be used by normal healthy adults and should not be taken by anyone with known medical conditions. Do not use if pregnant or nursing. Keep out of children. Do not use if packaging has been tampered with store out of sunlight in a cool, dry place (60ºF to 80ºF).