Nutricost NAC (120 Capsules) 600mg
$49.95
Description
Nutricost NAC
Nutricost NAC (N-Acetyl-Cysteine) is a stable form of the amino acid cysteine and a precursor to the synthesis of glutathione, one of the most potent antioxidants in the human body.  NAC also plays an important role in the body's detoxification process, to the point that doctors regularly give NAC to reduce kidney and liver damage in patients suffering from high levels of toxicity.*
Nutricost N-Acetyl Cysteine contains 600 MG of potent, high-quality NAC per serving. This NAC is vegetarian-friendly, Non-GMO, Gluten-Free, Soy Free and in plant-based capsules.
Potent & High-Quality NAC Supplement
Made in a GMP Compliant Facility
600 MG of NAC Per Serving
180 Capsules Per Bottle
180 Servings Per Bottle
**These statements have not been evaluated by the Therapeutic Goods Administration. This product is not intended to diagnose, treat, cure or prevent any disease. Please consult a qualified professional before undertaking any health, fitness or dietary program.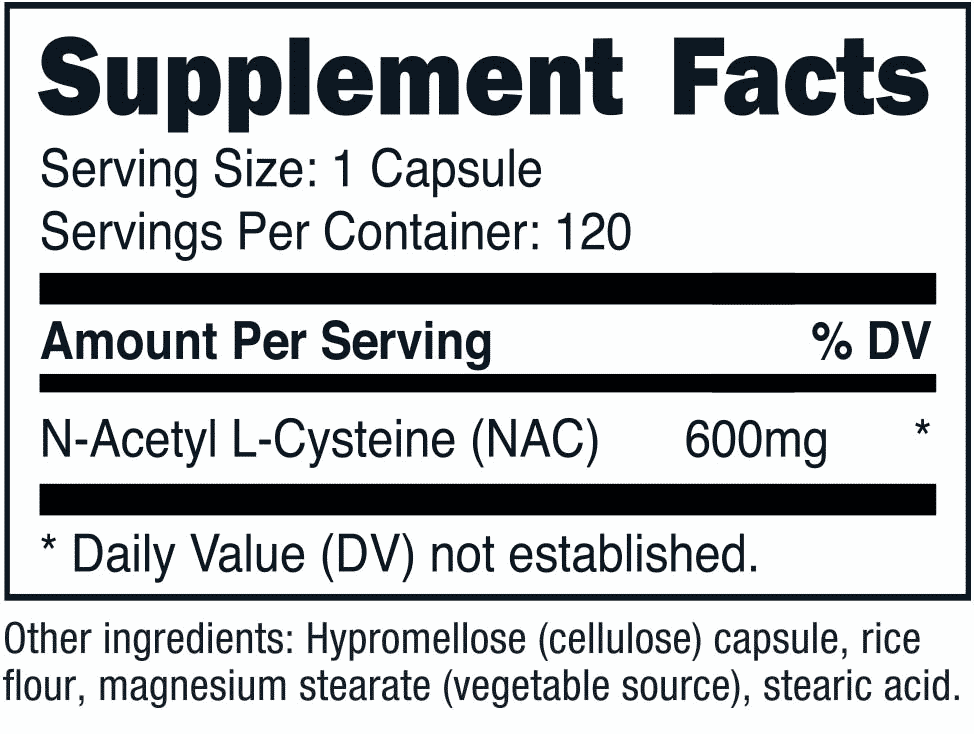 Directions: As a dietary supplement, take 1 capsule daily with 8-12 oz of water or as directed by your healthcare professional.