Nutricost Performance ZMA (180 Capsules)
$64.95
Description
Nutricost Performance ZMA
Nutricost Performance ZMA is made from a combination of Zinc, Magnesium, and Vitamin B6. Zinc and magnesium can be lost through sweat, and a deficiency in these important minerals may reduce your testosterone. Don't let that happen!
Taken 30-60 minutes before bed, ZMA works while you sleep to boost muscle growth, improve sleep quality, and aid muscle recovery after exercise.
NUTRICOST ZMA CAPSULES 
450mg of ZMA Per Serving
180 Capsules Per Bottle
60 Servings Per Bottle
Non-GMO & Gluten Free
High Quality ZMA Supplemen
ZMA™ is a registered trademark of SNAC System, Inc.
**These statements have not been evaluated by the Therapeutic Goods Administration. This product is not intended to diagnose, treat, cure or prevent any disease. Please consult a qualified professional before undertaking any health, fitness or dietary program.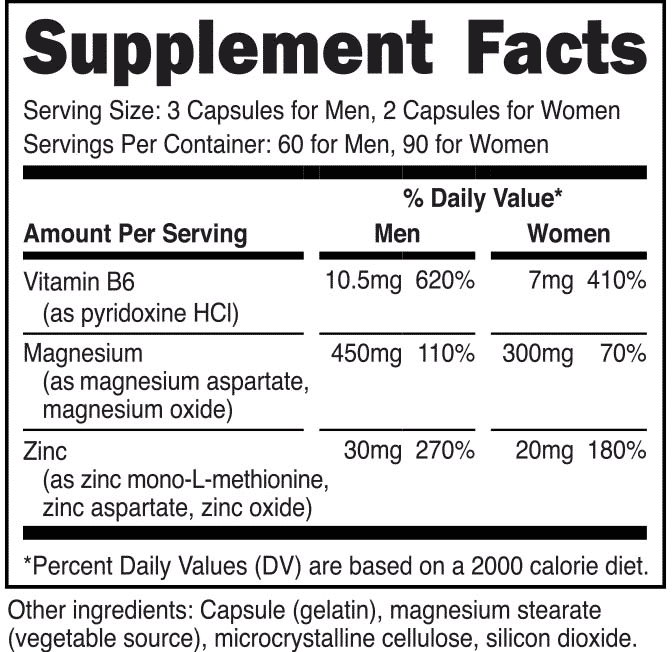 Directions: As a dietary supplement, take 1 capsule daily with 8-12 oz of water or as directed by your healthcare professional.
ZMA™ is a registered trademark of SNAC System, Inc.
Warnings: Consult your physician before using this product if you are taking any medications or are under a physician's care for a medical condition. Not for use by those under the age of 18 or women that are pregnant, trying to get pregnant, or nursing.