OPTIMUM NUTRITION GOLD STANDARD GAINER (4.67kg)
$144.95
Description
Optimum Nutrition Gold Standard Gainer
Optimum Nutrition Gold Standard Gainer is a revolution in the mass gain supplement category.
This is not just another cheap gainer. Optimum have set about making a quality lean muscle building product and done one hell of a job of it.
Each serve of Gold Standard Gainer packs 760 calories including 55 grams of muscle building protein and 110 grams of quality carbohydrates.
The standout of this product is not just the macro-nutrient profile but the quality of the nutrient sources utilized to make it.
The majority of the 55gm protein comes from whey protein isolate. This is the gold standard of whey protein sources and only fitting to find it as the primary protein source in this gainer.
You also get whey protein concentrate,milk protein isolate and whey hydrolysate to provide a versatile protein blend suitable for anytime throughout the day.
Carbohydrates role is to fuel performance/training and help to spare protein and fats to repair muscle damage. The sources used in this product include oat flour,patented Carb10 and potato starch. This are all very high quality carb sources that are not only lower GI but also very rich in micro-nutrients.
Add in 11gm of healthy fats from flaxseeds,chia seeds and MCT's and you now have a fantastic lean mass gainer.
Product Features:
Primarily whey protein isolate
Low GI carbohydrates sources
760 calories/55gm protein per serve
Added essential fatty acids
Gaining muscle size and strength is a balance of quality and quantity. This product provides the best of both worlds with high quality nutrient sources, a proven 2:1 carb/protein ratio and 760 calories per serve.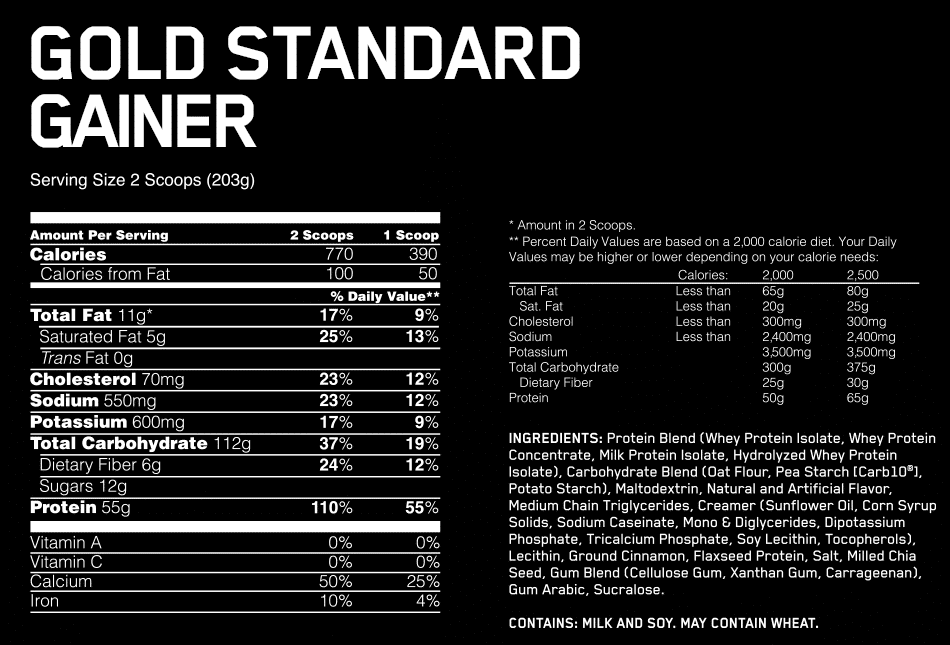 HOW DO I USE IT?
We recommend having 1 serve a day but splitting it into 2 servings. Mix 1/2 serve up in the morning with breakfast and then have the other half post-workout. If are a week of this you are not gaining weight go to 1/2 serve in the morning and a full serve post-workout.
Mix each serving up in approximately 400-600ml of water.
Additional information
| | |
| --- | --- |
| Flavour | Vanilla Ice Cream |